"Park Lodge Sekine was the absolute highlight of my trip to Japan. Will definitely be coming back." (review)
Park Lodge is unique Myoko accommodation in Ikenotaira Onsen. The lodge is an old sake brewery building relocated and transformed into an inn where guests can feel like they have stepped into a time gone past. Nonetheless guests can still enjoy present-day touches such as modern toilets and free wi-fi.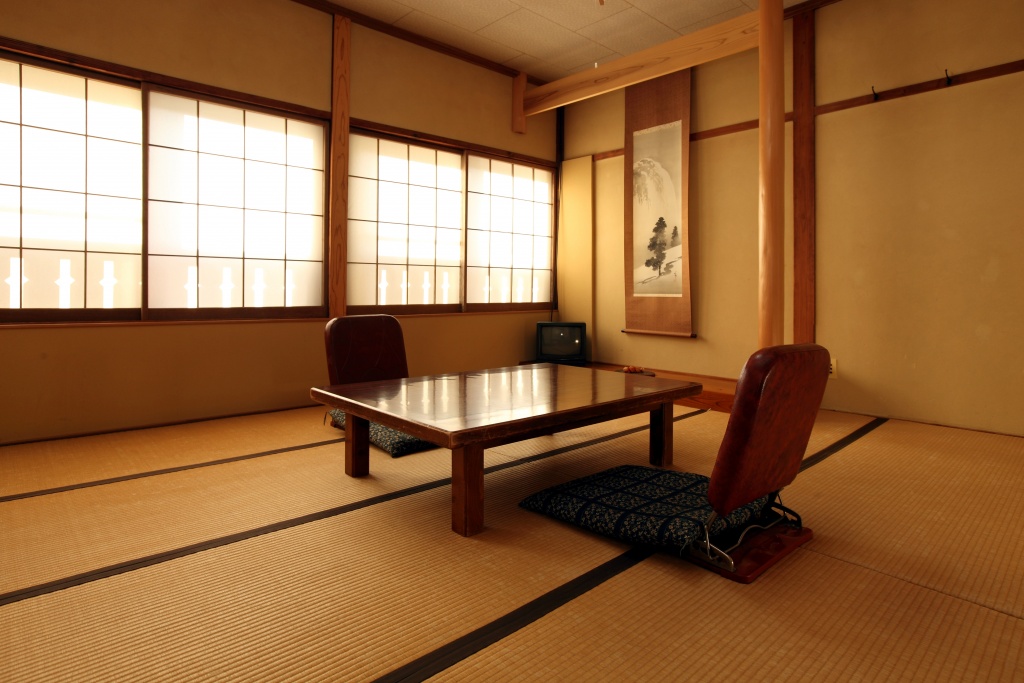 Book Park Lodge Sekine now or get a quote here
Please note that even if booking engines are showing no availability we may still have access to unlisted rooms.
Park Lodge Sekine
Unique Myoko Accommodation

Each room at this unique Myoko accommodation is traditional Japanese style fitted with tatami flooring, shoji window frames and futon mattresses. There is a natural onsen hot spring onsite which is shared by gender and toilets are also common. An delicious fresh homemade meal made from local ingredients is available each evening in the spacious dining room. Forward meal bookings are required.
Enjoy the in-house hot spring onsen bath each day on your return from skiing, hiking or other activities. Or visit some of the other local onsen. There are discounted ski pass sales available at reception. A free shuttle service to/from the train station and also to Ikenotaira Onsen Ski Resort is available. If you are renting a car free private parking is available on site.
Contact us now for our special rates on Lodge Sekine in Ikenotaira Onsen or book online below
More Park Lodge Sekine Information
Prices:
Prices range from ¥5,700 – ¥7,800 per adult, per night for a variety of traditional Japanese rooms. Rates depend on if breakfast/meals are needed and any children's ages. Japanese breakfast is served but western items may be available with advance request. Do ensure to have the delicious in-house dinner available whilst you are there (advance booking required).
Services:
The hotel has it's own ski drying room plus provides free luggage and ski storage services. Discount ski pass purchase and equipment hire are available on site. Free Wi-Fi is available. Free shuttles are offered from the station with advance request.
Directions:
It's a 7 minute drive from Myoko-Kogen Interchange on Joshin-etsu Expressway, and a 10-minute drive/taxi from Myoko-Kogen Station. Public bus services run nearby. Resort Project is also conveniently close to nearby Ikenotaira Onsen Ski Area which is a 3-minute drive away. Free shuttles are available.
Reviews:
"The absolute highlight of my trip to Japan. Will definitely be coming back."
"Do yourself a favor and stay here. It is not just a place to stay – it's an experience in itself."
"This place is awesome value and the family that run it are so lovely"
See more Unique Myoko Accommodation Reviews
Park Lodge Sekine Map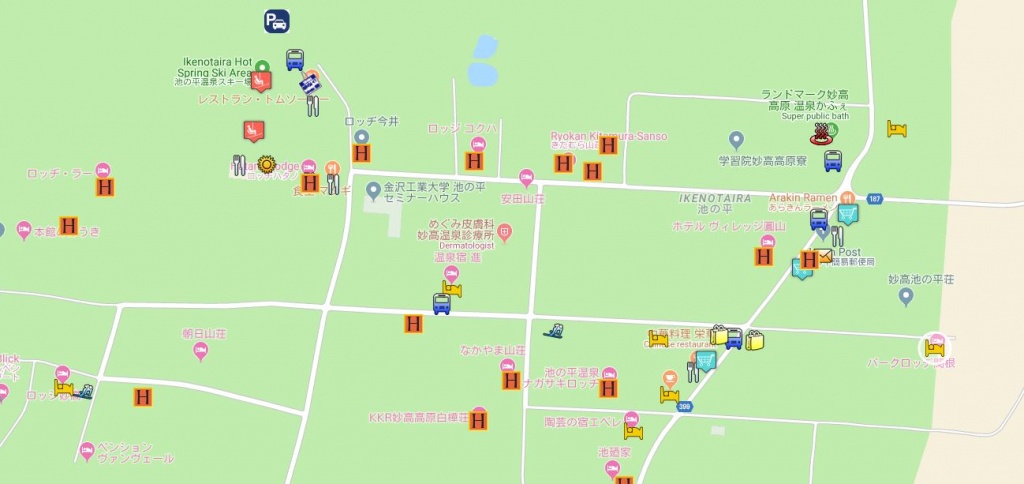 Read Sekine Park Lodge Myoko reviews and ratings
Book Sekine Park Lodge Hotel
Thank you for viewing Sekine Park Lodge in Ikenotaira Onsen