Myoko House is a comfortable 7 room lodge located just below Akakura Kanko Resort with a variety of different style rooms. This Akakan ski lodge offers free transfers, a communal guest kitchen and lounge area plus a great on-site gyoza restaurant and bar.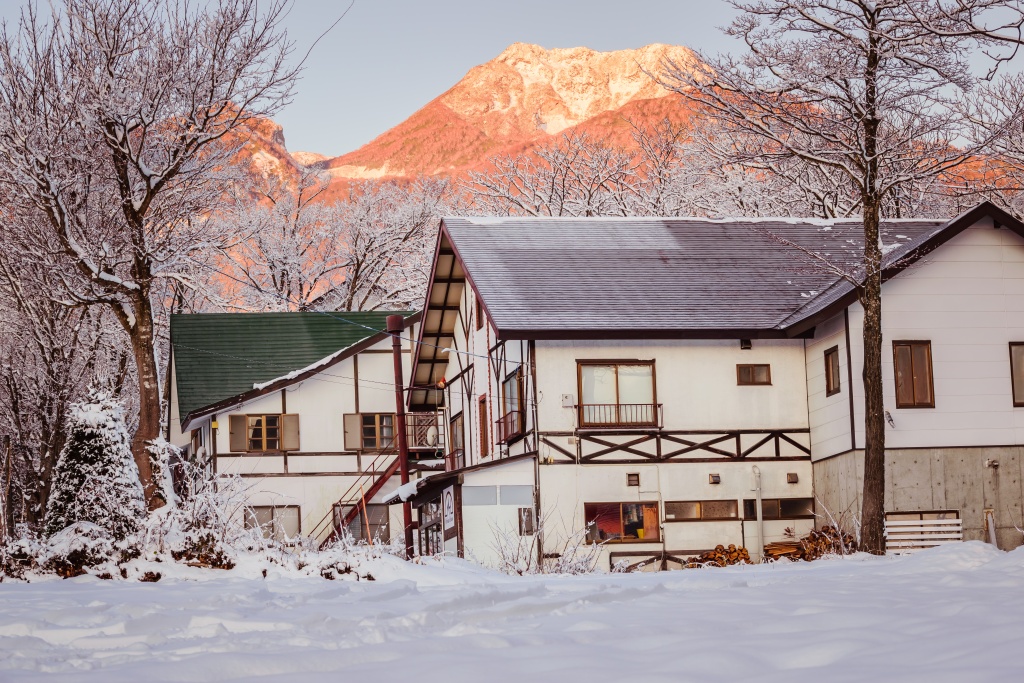 Check other Myoko accommodation options
Myoko House | Akakan Resort
Get a quote and/or check dates here!
All bookings at Myoko House include free breakfast and free transfers to Myoko ski resorts as well as Myoko Kogen Station.
Free wi-fi is available throughout as well as on-site ski storage, mini conbini store, luggage storage and discount lift coupons for most local resorts. The drying room at Myoko House is very effective in having your gear dry and ready for your next day of Myoko ski adventures.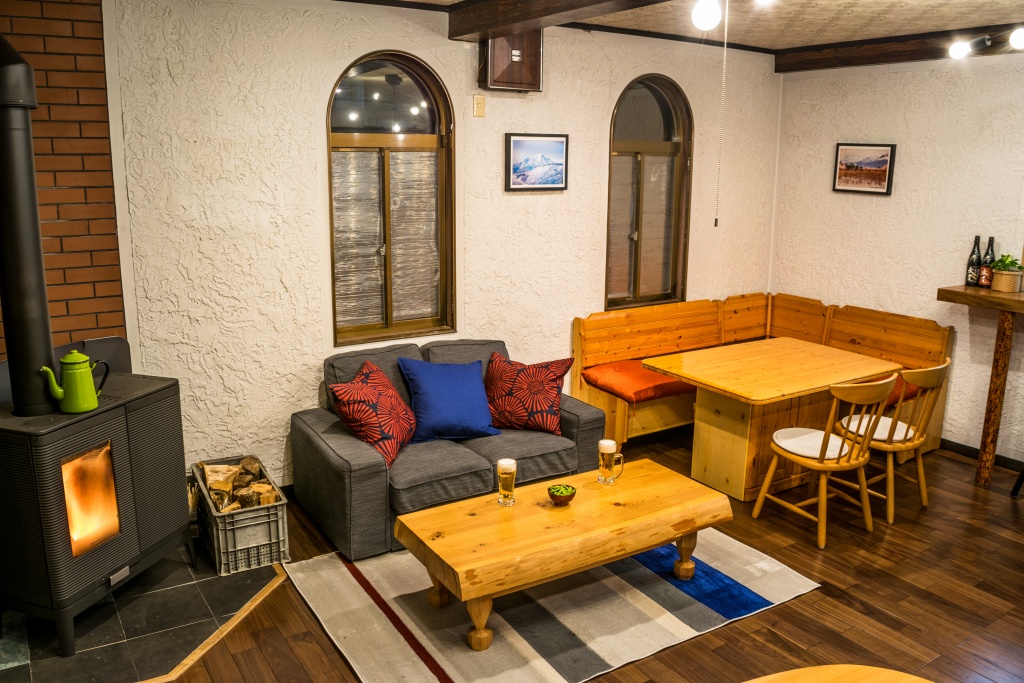 Room options
There are 4 different room styles available:
Japanese Room
Traditional Japanese-style room with futons and bunks, accommodating up to 4 guests.
Western Twin Rooms
Twin room with Western-style single beds.
Japanese Western Family
Spacious family room suitable for up to 5 people.
Western Family
A Western Family room with 2 single beds as well as bunk beds and ample space for 2 futons.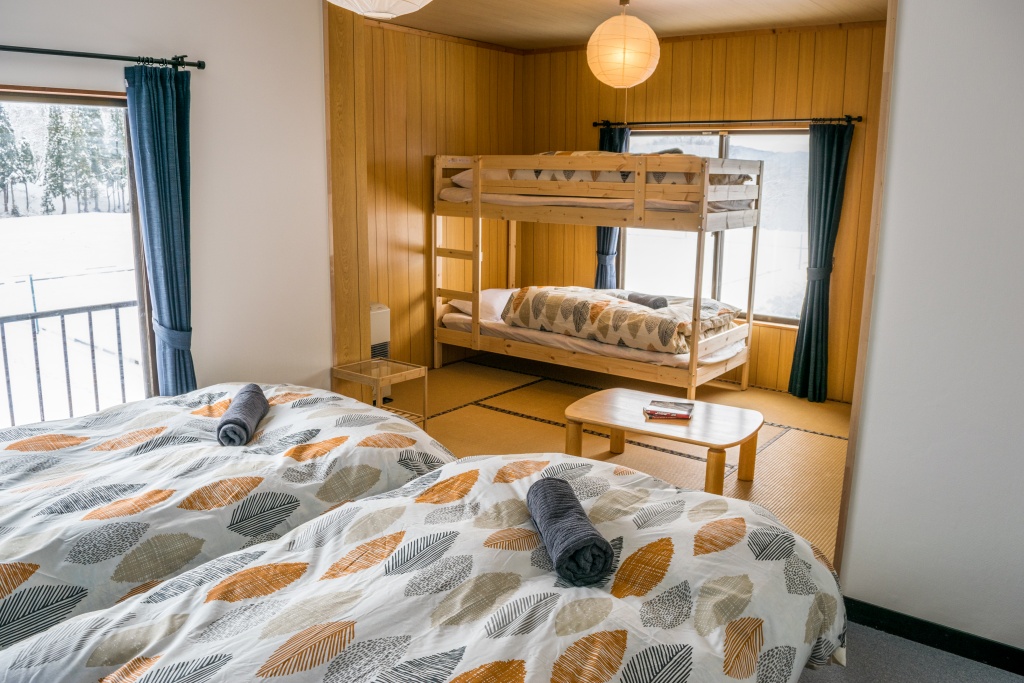 Room charge, per person, per night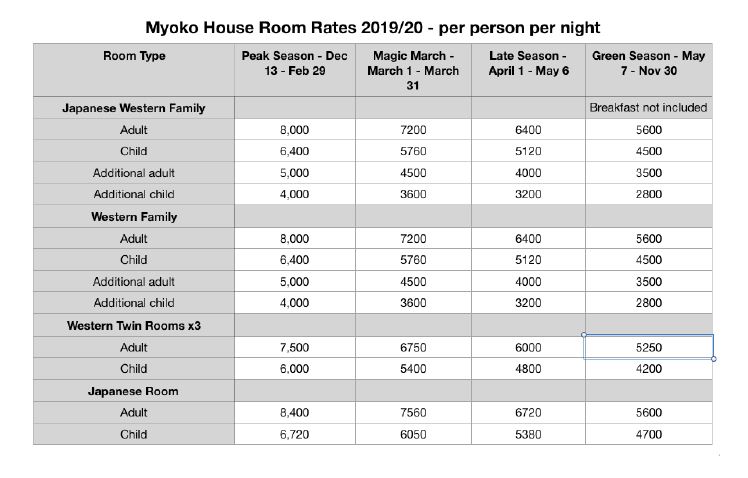 Get a quote and/or check dates here!
Check other Myoko accommodation options
Getting to the lodge
A bus stop for the local winter shuttle to all other area ski resorts is only a two minute walk away at the end of the quiet road from the lodge. The lodge is only 6-7 minutes taxi ride from Myoko Kogen Station but free pick up and drop off is available. See here for more information on getting to Myoko Kogen.
Myoko Accommodation: Quick links to hotels nearby
Bunk Guesthouse – Akakura Kanko Hotel – Park Lodge Sekine – Hotel Silverhorn – Woody House
Access Map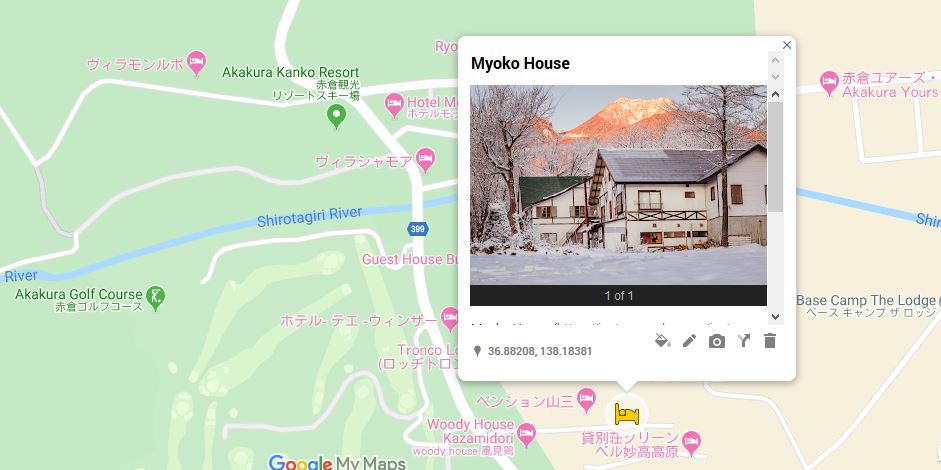 Check a larger Myoko Accommodation Map
Booking request: Myoko House
Powered by

EMF
Online Payment Form