Are you bringing your bike to Japan? Then don't miss out on this Japan Sea bike trail – the Kubiki Cycling Route! One of the many great things to do in Joetsu – the Unknown Japan. The ride is an ideal way to begin or end your stay in Joetsu-Myoko.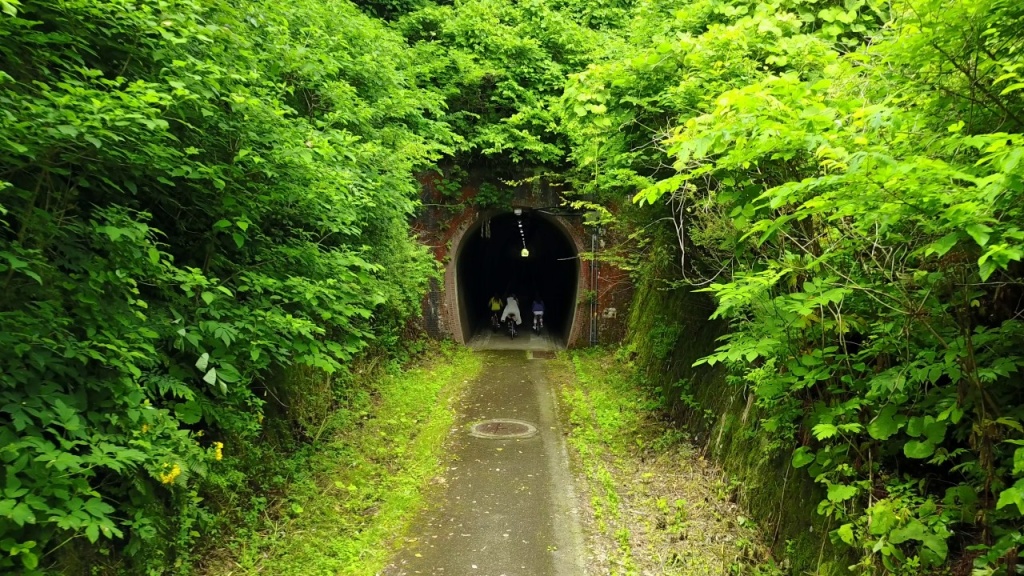 The Kubiki Cycling Road stretches 32 kilometres along the Sea of Japan coast between neighbouring Itoigawa and Joetsu Cities passing through fishing villages and mountain farms, dotted with shrines, temples and some of the areas most-famous seafood areas and restaurants.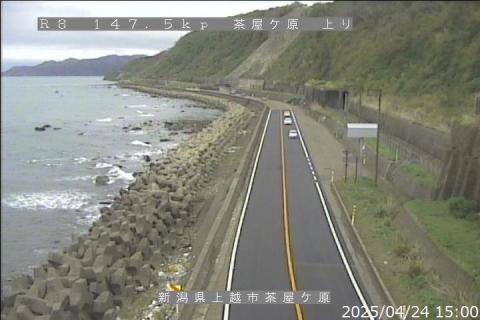 The Kubiki Trail is a classic bicycle "rail trail" – built atop the remains of the old Hokuriku Railroad, which was moved into the mountains via a series of tunnels and bridges more than half a century ago in the 1960's.
The trail basically follows along the coastal Route 8 offering gorgeous views of the Sea of Japan and featuring a number of old train tunnels and bridges preserved as they were when they were last used. Cyclists will pass through scenic seaside and fishing communities (such as Nou Fishing Port), popular summer beaches (such as Nadachi), rice fields, traditional architecture and large seafood markets (such as UmiTerasu Nadachi and Marine Dream Nou).
The time taken is as long or short as you want. Done at a leisurely pace, including stopovers along the way, the ride can be done very comfortably in 4-5 hours – making it an ideal day trip. There are a number of small minshuku along the way that you may be able to stop at. However none of these are bookable online in English. You can find a range of Joetsu accommodation here not far from the beginning of the trail.
Things not to miss on the miss on the Kubiki Cycling Route / Japan Sea Bike Trail:
Visit and eat at Kaniya Yokocho (Crab Market Street) in Marine Dream Nou. There is also a maritime museum;

Tsutsuishi underground train station. A unique station in the middle of a tunnel. Visitor passes are available from the ticket office;

The many local shrines and temples along the route such as Nou Hakusan Shrine, as well as the Nou Museum of History and Folklore set in an old traditional farmhouse (entry fee is ¥100);

Take a side route to one of many of the local onsen hotsprings such as Maseguchi Onsen inland or at Umiterasu Nadachi right on the coast. There's also a seafood market;

A small diversion to Route 8 to visit Benten-iwa Rock, a sacred rock and symbol of the Nou region. The Akebonobashi Bridge connects the rock to shore and a small shrine on the rock is dedicated to Ichikushima, the goddess of the sea (see video);

Plus plenty of breaks to take photographs of the spectacular scenery!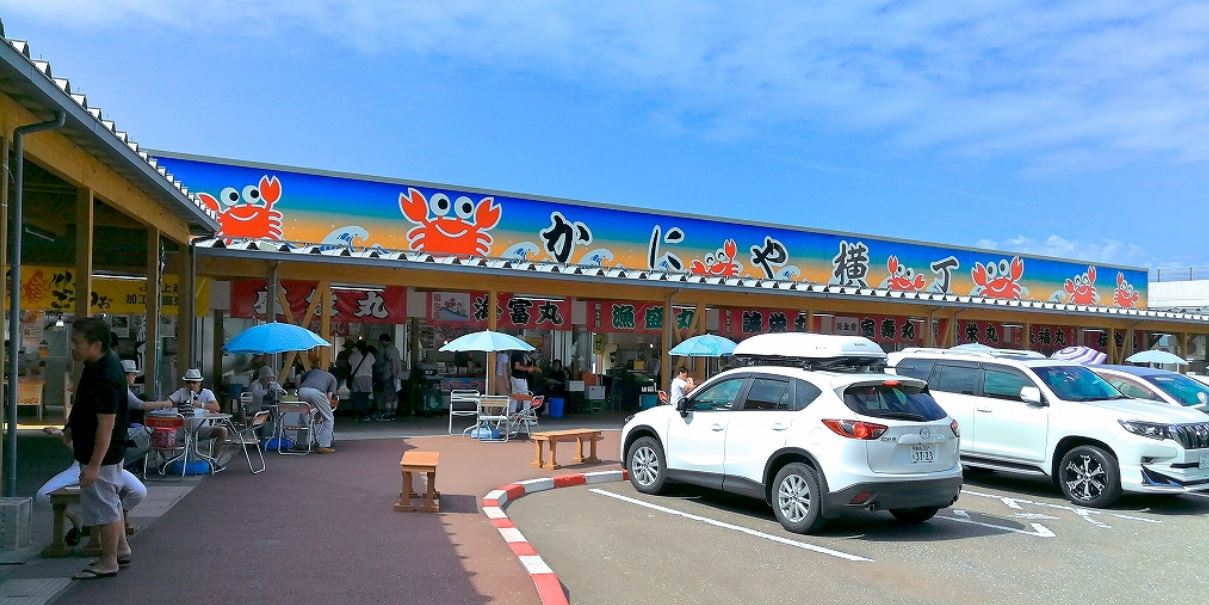 Important questions about the Kubiki Cycling Route / Japan Sea Bike Trail