Looking for Arai accommodation at or near Lotte Arai Resort? There are numerous options available and some are listed below. Some hotels in Myoko also offer shuttles to Lotte Arai Resort
Can't find something suitable? Send us an accommodation request!
Go here for Myoko Accommodation | Joetsu Accommodation
Arai Accommodation | Lotte Resort Hotels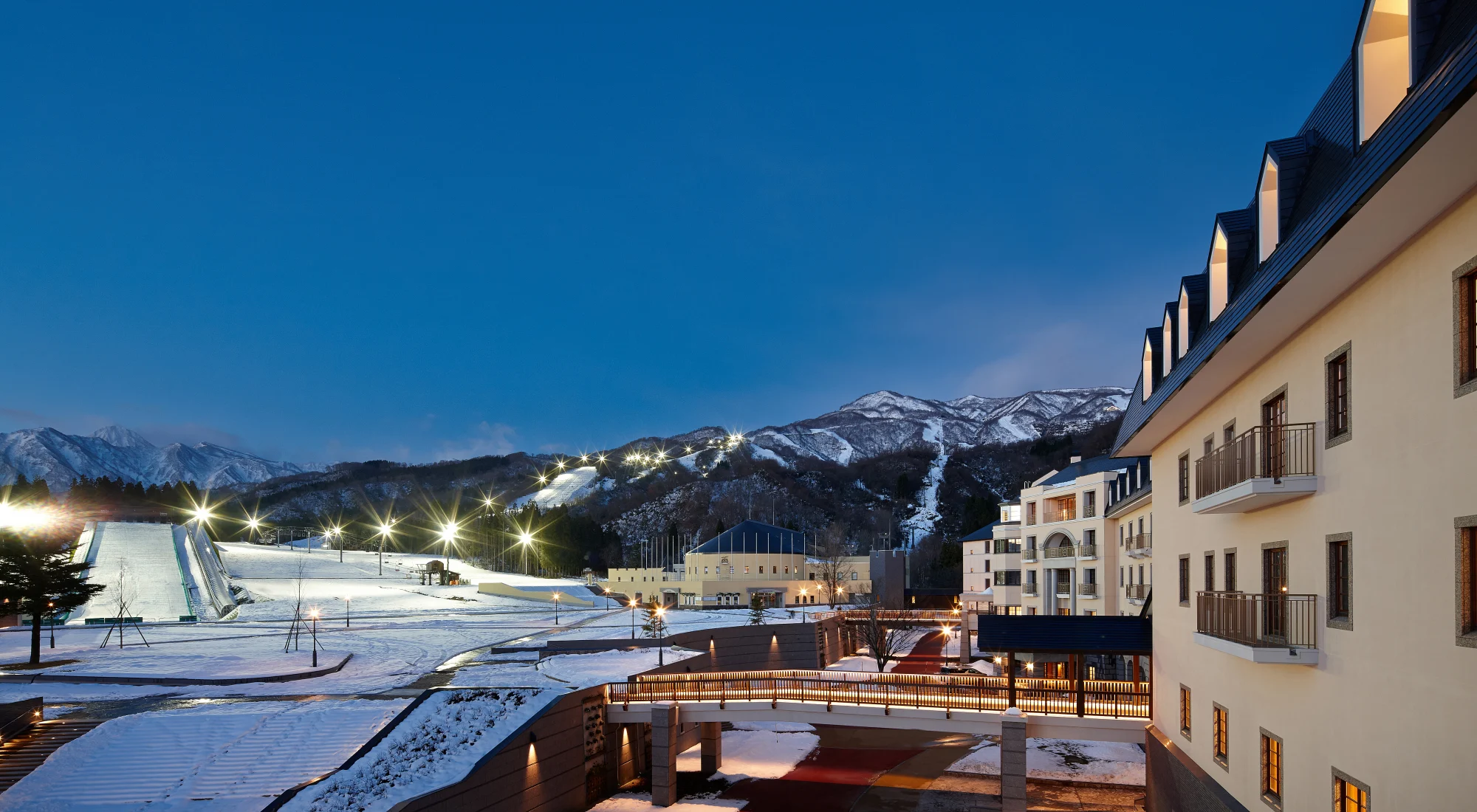 Lotte Arai Resort Hotels offer elegant, upmarket ski accommodation with high-end service and friendly English speaking staff who understand the needs of international visitors. Arai Resort features a large resort hotel complex with stylish western style accommodation set at the base of Arai Ski Resort ski and snowboard resort with a full range of services. Ideal for everyone – couples, singles and families, Lotte Arai Resort hotel complex offers a hot spring centre and ski-to-plaza access, plus a sauna, gift shops and water sports facilities.
Accommodation offerings at Lotte Arai are separated over two buildings (The Lodge and The Arai) with 257 rooms ranging from superior twins through to the extravagant Presidential Suite. Guests can enjoy a meal at the many restaurants available offering different cuisines and atmospheres. Every room has a flat-screen TV and private bathroom as well as free WiFi throughout the resort. An international ski school and ski equipment hire is available. Book now!
"We are very impressed. The renovation is fab." (Review)
Recommended Arai accommodation near Lotte Arai Ski Resort
Pastorale Myoko (temporarily closed)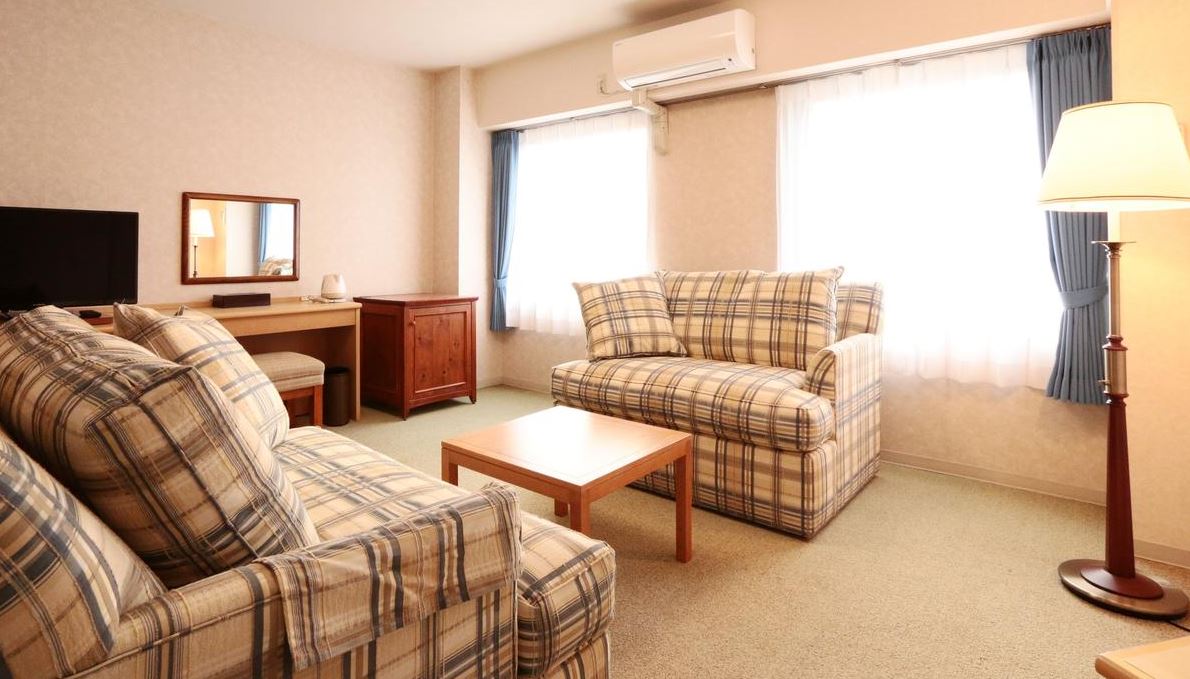 Pastorale Myoko is newly renovated accommodation about 5-6 minutes drive from Arai Resort. It offers spacious twin rooms including some with large beds plus a large onsen bath for your relaxation. Read reviews of Pastorale Myoko. The hotel is temporarily closed from November 2020.
Super Hotel Arai Niigata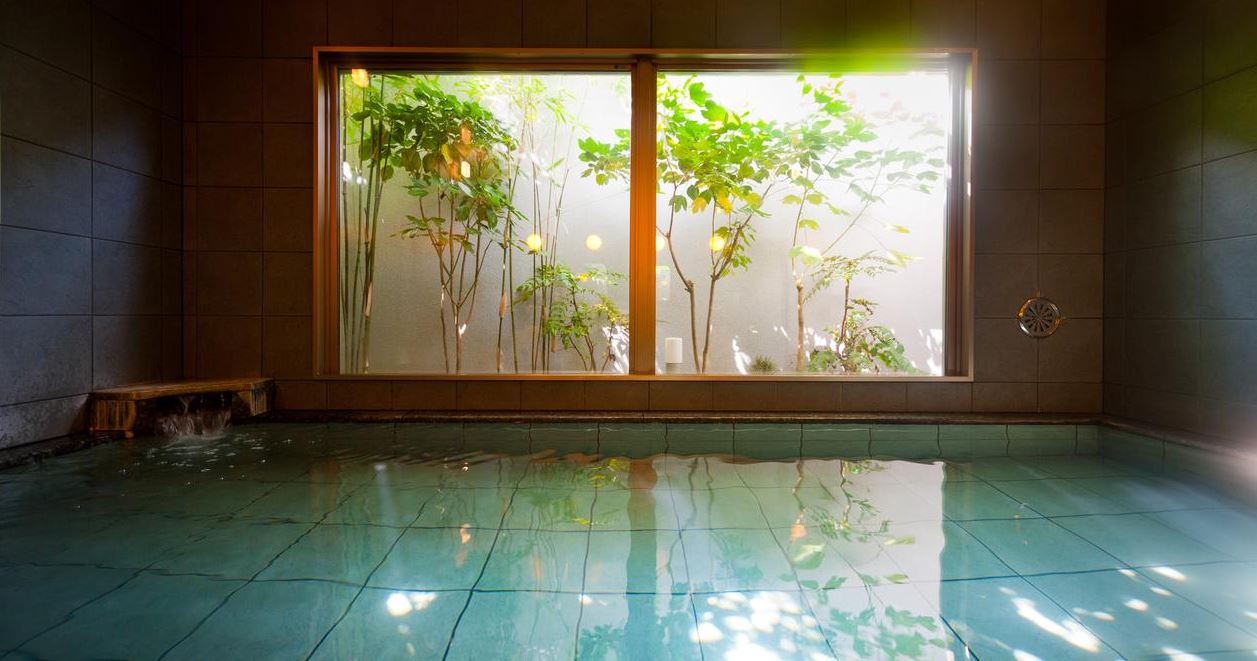 Super Hotel Arai Niigata offers simple accommodation about 5-6 minutes drive from Arai Resort. Every room at this Japanese-style business hotel is air conditioned and is fitted with a TV and free WiFi.  Read reviews for Super Hotel Arai Nigata
Hotel Route Inn Myoko Arai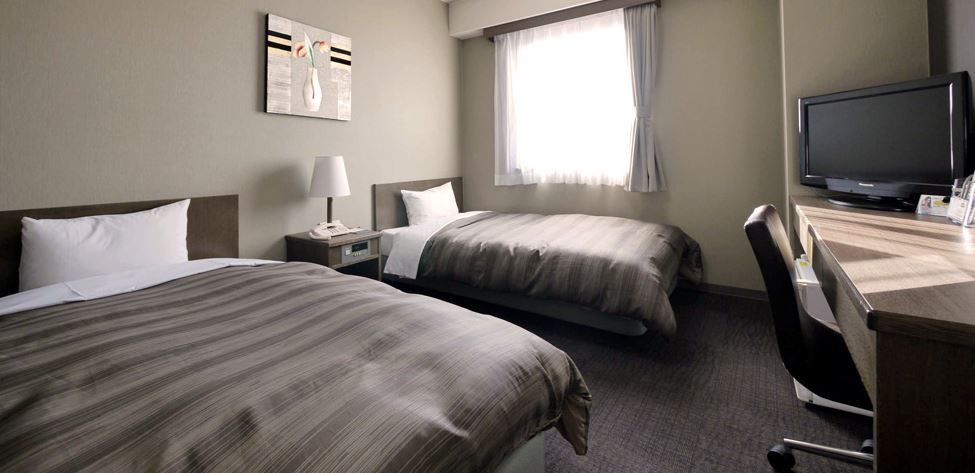 Hotel Route Inn Myoko Arai is a 10 minute drive from Arai Resort. It features a free buffet breakfast with fresh-baked European breads and a public hot bath. Read reviews for Hotel Route Inn Arai
Apa Hotel JoetsuMyoko Station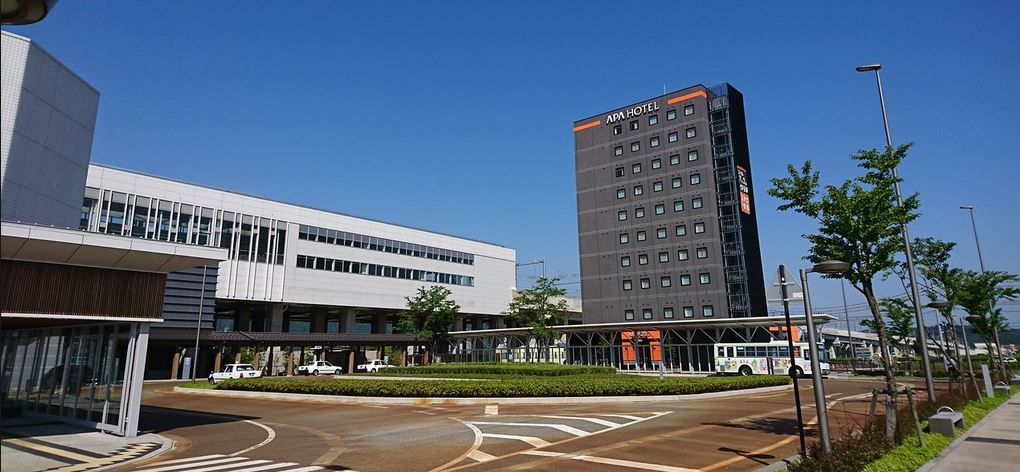 Apa Hotel JoetsuMyoko Station is conveniently situated only minute by foot from the east exit of Joetsu Myoko station on the Hokuriku Shinkansen bullet train line. It's the a perfect hub for skiing at Arai Resort (10-15 minutes by taxi) and local tourist sites. Read reviews of APA Hotel JoetsuMyoko Station.
Super Hotel Joetsu Myoko-Eki Nishiguchi

Super Hotel Joetsu Myoko-Eki Nishiguchi is another JoetsuMyoko Station hotel located just a very short walk from Joetsu Myoko station. The hotel offers 3-star accommodation with private balconies, mountain views, access to a hot spring (onsen) bath and private ensuites. Read reviews of Super Hotel Joetsu Myoko-Eki Nishiguchi.
Best Inn Arai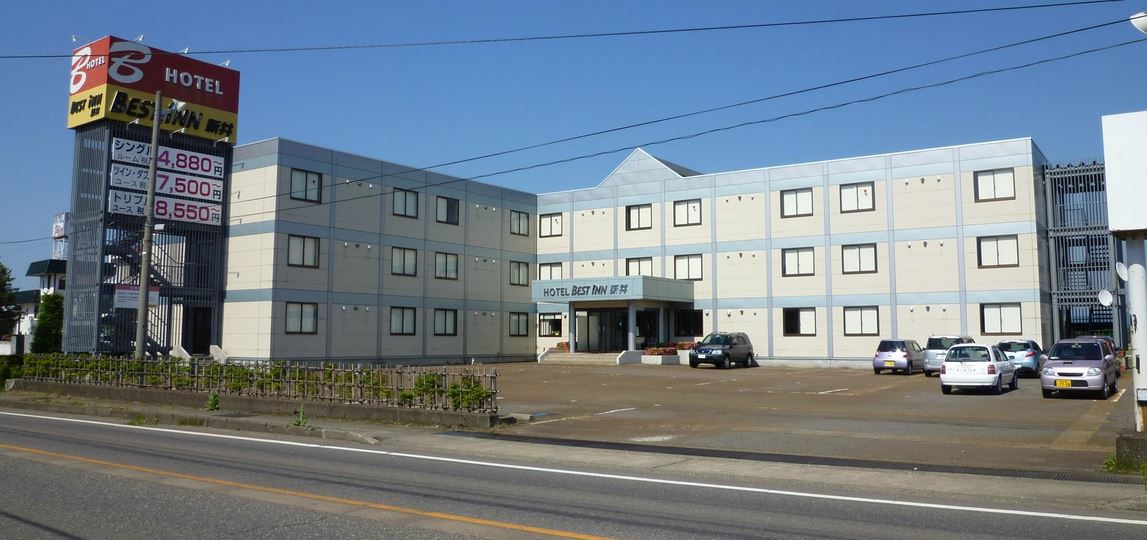 Best Inn Arai is a simple business hotel located about 15 minutes drive from Arai Resort. Close to supermarkets, shopping and local restaurants. Read reviews of Best Inn Arai.
Arai Hotels, Transport & Accommodation Map
Book Lotte Arai Ski Resort Hotels now!
On a mobile device? Click here to book Arai resort hotels.
Thank you for viewing Lotte Arai Ski Resort Hotels, Arai Resort Accommodation