Ikenotaira Onsen Ski Resort
Located on the central side of Mount Myoko, Alpenblick Snow Resort (formerly Ikenotaira Onsen Ski Resort) offers long, wooded trails and wide, gentle slopes. Visitors to the resort can enjoy the snow to your heart's content in the two skiing areas, each with their own unique charm.

Alpenblick Resort Ikenotaira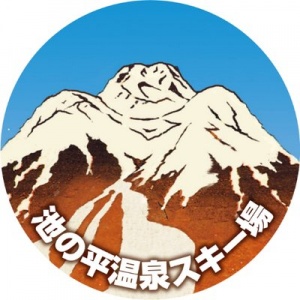 Surrounded by forests of white birch, Ikenotaira Ski & Onsen Resort is a mellow getaway for skiers and snowboarders of every level. This resort is particular popular with tree skiers, park rats, and those of beginner to intermediate levels. Popular features of Ikenotaira include the Alpen Blick ski slope with its long, wooded run as well as a wide, gentle slope that provides a sense of openness and freedom.
With two unique areas, there's plenty to keep visitors entertained. The far left of the mountain (Alpenblick side) tends to be much quieter with no ropes and plenty of scope for in the trees and/or powder trail action but, be warned, there is no really challenging terrain or steeps for the go hard skier or snowboarder. This resort also boasts what is billed as Japan's premier snowboard park. The resort is open mid-December through early April (depending on snow conditions)
Ikenotaira Info Box
Stats
Transport
Accommodation
Webcams
Trail Map
Park Map
Video
Village Map
Ikenotaira Ski Info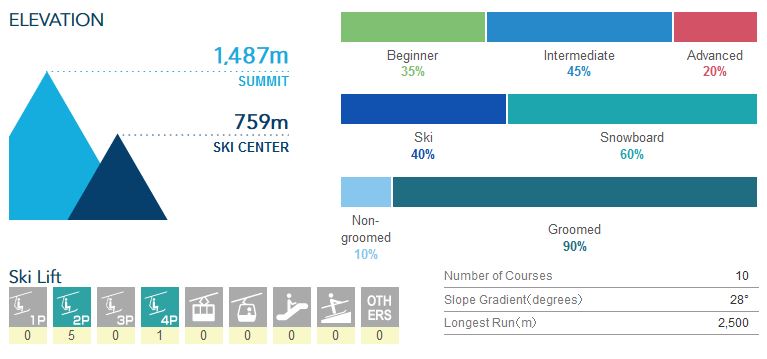 It's only fifteen minutes on the local bus bound for Suginosawa Village. You need to get off at Landmark Cafe and connect to the free resort shuttle, or it's about 10 minutes walk up the hill from there. Alternatively it's roughly ten minutes by taxi (fare 2,500 yen) from Myokokogen Station. Shuttle buses (500 yen one way) run between the bases of each resort –
Akakura Onsen
,
Akakura Kanko Resort
, Ikenotaira Ski Resort and
Myoko Suginohara Ski Resort
.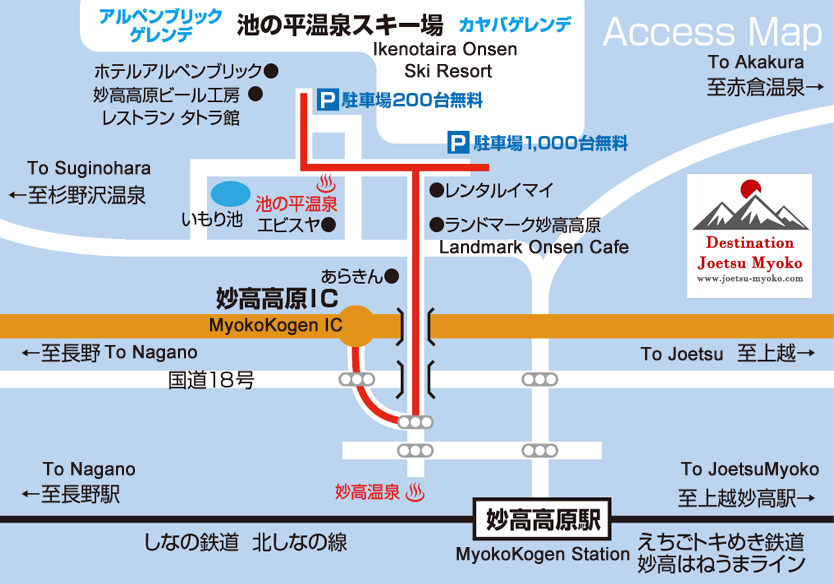 Ikenotaira Onsen accommodation and village
There is a small village at the base of the Ikenotaira Ski Resort that has generally retained its Japanese flavour. There are quite a few accommodation places available but, be warned, the area is very quiet in the evenings with limited options to eat out. After spending time at the slopes, guests can relax in body and spirit with a soak in the onsen.
Recommended accommodation in Ikenotaira Ski Resort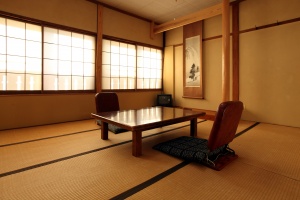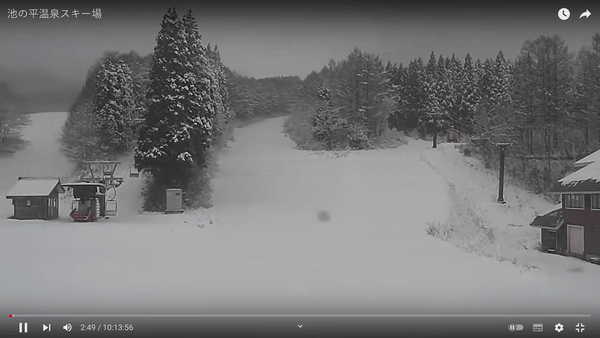 For current streaming video (winter only) – click here.
Ikenotaira Ski Videos
Local Village Map
Reviews of Ikenotaira Ski Resort
Rate Ikenotaira Onsen Resort

Read and review Ikenotaira Ski Area here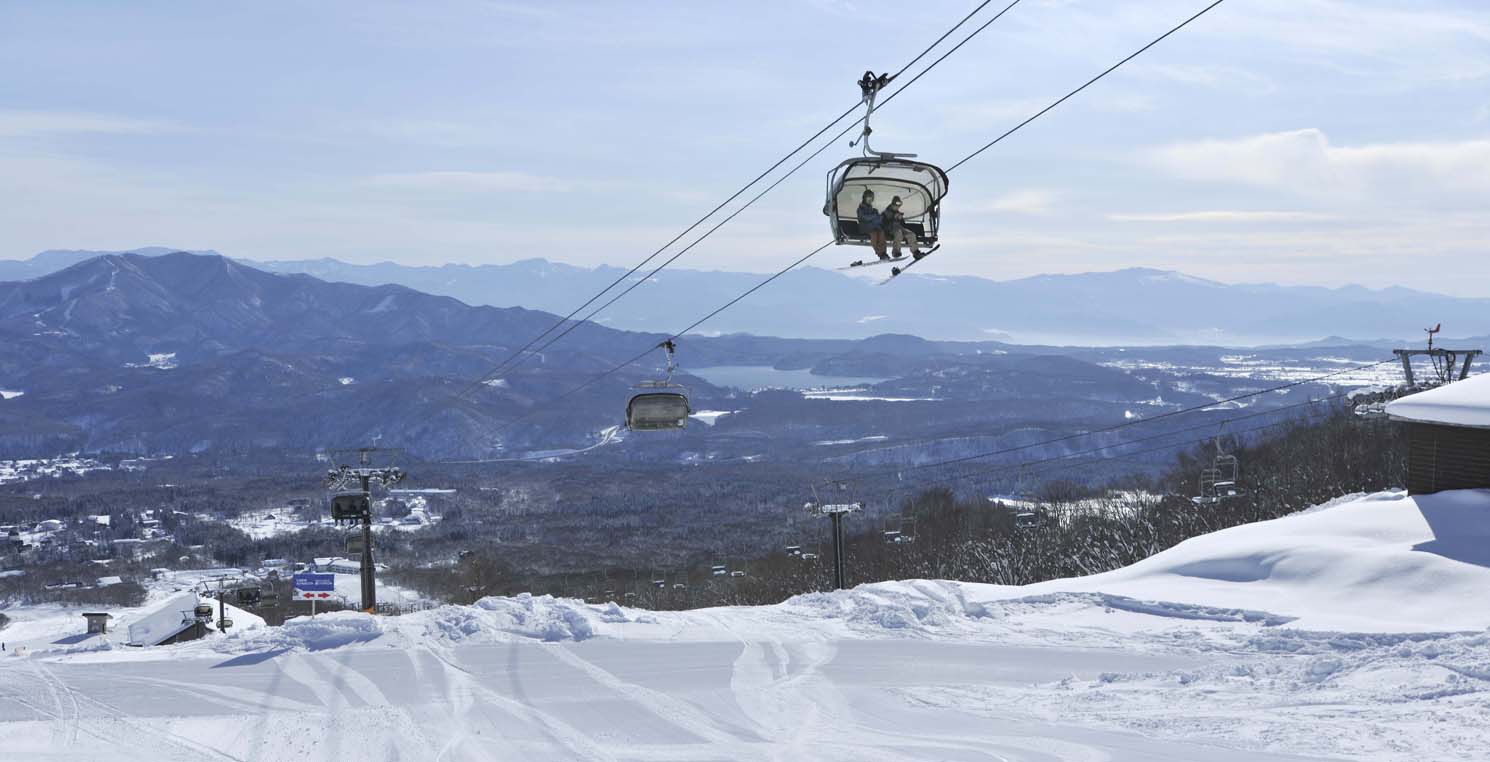 Redirect from: ikenotairaonsen.com
Tags: Ikenotaira Ski Resort, Ski Ikenotaira, Ikenotaira Accommodation, ikenotairaonsen.com, Ski Rentals, Ski School, Webcam, Map, Access