Interested in some Joetsu-Myoko trekking or hiking? The Myoko-Togakushi Renzan National Park offers tremendous opportunities for communing with nature. Walks vary from relatively easy to the more difficult.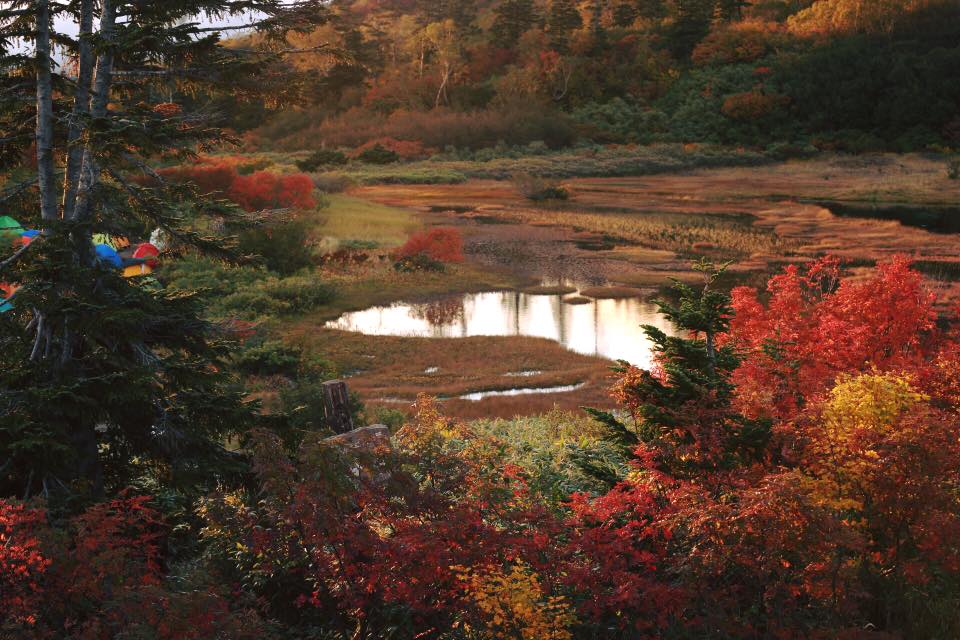 Joetsu Myoko Trekking and Hiking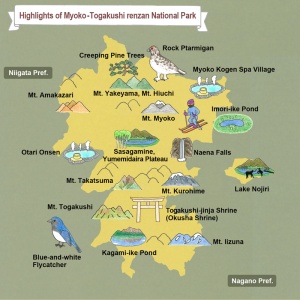 Myoko-Togakushi Renzan National Park was newly established in 2015 and comprises an area of 39,772 ha (98,280 acres) bordering Myoko, Joetsu and neighbouring Itoigawa. It was formerly part of Jōshin'etsu-kōgen National Park – the second largest national park in Japan and consists of mountains and highlands that extend across Gunma, Nagano, and Niigata prefectures (including the Joetsu Myoko area). At 2,454 and 2,462 metres, respectively (more than 8,000 feet), Mt. Myoko and Mt. Hiuchi are the two highest mountains in Niigata prefecture (and two of the 100 Famous Mountains of Japan) and the sites for a genuine mountain-climbing experience. The Joetsu-Myoko area has countless hiking trails featuring forests, lakes, waterfalls and old-growth Japanese beech and birch groves. Hikers of all levels will find a trail perfect for their skill and interests.
Mt. Myoko and Mt. Hiuchi
Mt. Myoko is a dramatic volcanic cone set within a sweeping caldera. Known as the Fuji of north-central Japan, it stands high above the ski areas with its striking peaks and valleys. Mt. Hiuchi, to the north of Mt. Myoko, is the tallest mountain in Niigata Prefecture (it is, interestingly, a plate uplift, not a volcano, although its neighbors are the semi-active Mt. Yake and dormant Mt. Myoko). The area at the base of Mt. Hiuchi is famous for its alpine flowers, which bloom in mid- to late-July. Spectacular views reward those dedicated mountain climbers who reach the summits!
  1. Mt. Myoko (2,454 metres/8,051 feet)
Course: Sasagamine – Kurosawa Alpine marsh – Mt. Myoko – Tsubame Onsen. Hiking time: approx. 8 hours, 20 minutes.
Starting at Sasagamine to the west of Mt. Myoko, this route crosses the open alpine marsh of Kurosawa before traveling up to the peak of Mt. Myoko, finishing to the northeast of Mt. Myoko at Tsubame Onsen. Try to leave Sasagamine in the early morning to leave adequate time to complete the route. An alternative (from July to October) is to use the Sky Cable gondola from Shin-Akakura to access the hiking path across the east face of Mt. Myoko. Return for this course can be back to Shin-Akakura, or to Tsubame Onsen.
  2. Mt. Hiuchi (2,462 metres/8,077 feet)
Sasagamine – Koya Ike (pond) – Mt. Hiuchi – Koya Ike – Kurosawa Alpine marsh – Sasagamine. Hiking time: approx. 8 hours, 55 minutes.
A round trip from Sasagamine to Mt. Hiuchi, passing by the Koya Ike Hytte hut and picturesque Koya Ike (pond). The Kurosawa Alpine marsh area can be skipped on the return, but it is recommended for its unique setting and plant life. Passing through fields of flowers and marshes, this hike is highly recommended to visitors interested in Myoko's flora.
  3. Sasagamine Plateau
Sasagamine Plateau
A hike across the open plateau on the southwestern base of Mt. Myoko. The plateau is 1,300 meters (4,265 feet) above sea level. It is famous for the Foehn winds that often result in warm, sunny weather even when it's cloudy or rainy on the Akakura side.


Sasagamine Ranch – Norway Spruce forest – Shimizu ga Ike pond – Lake Otomi – Kyukamura Myoko. Total distance: 5 kilometers (3 miles). Hiking time: approx. 2 hours
All the charms of Sasagamine Plateau—ponds, woods, the surrounding mountains and the "ranch" (the summer pastures for area beef cattle)—fill this hiking route. This is a pastoral landscape reminiscent of Europe. You will also find superb waterfalls, local flora, and enormous Japanese beech trees on the wide selection of trails.
  4. Mt. Myoko Base Trek
This light hike goes around the foot of Mt. Myok
o.
Akakura Onsen – Shin-Akakura Onsen – Imori Ike – Suginosawa – Naena Falls. Total distance 4.7 miles (7.5 km), estimated hiking time: 3.5 hours
This hiking trail leaves Akakura Onsen, passes by Shin-Akakura Onsen and Imori Pond (with the striking reflection of Mt. Myoko on its surface), finally arriving at Naena Falls. This hike covers quite a distance, but aside from one slope between Shin-Akakura and Ikenotaira, the trail is fairly level. This route is recommended for hikers of all experience levels.
Wildlife to watch for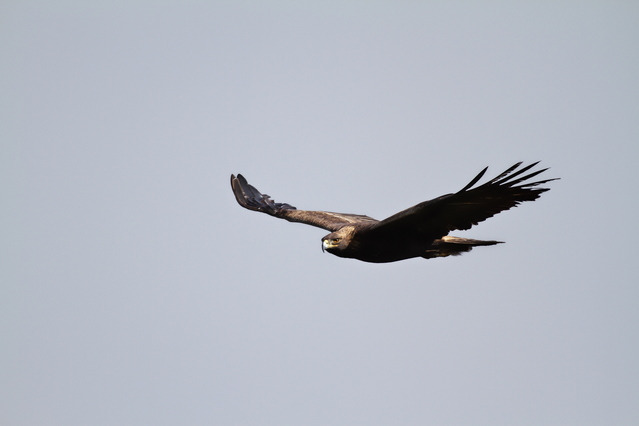 Golden Eagle (Aquila chrysaetos japonica)
A large bird of prey found in mountainous regions from Hokkaido to Kyushu. This park is characterized by a diverse natural environment and steep terrain, suited to the golden eagle in its position at the top of the ecological system.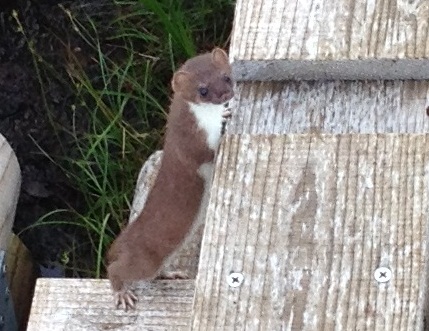 Japanese Stoat (Mustela ermine a nippon)
A species of the weasel family. Found in the subalpine zone (above 1,500 m above sea level) in the central region of Honshu and further north. Its coloring changes from a dark brown on the back and white underparts in summer, to overall white with a black tip of the tail in winter. The 'Okomin' character used in tourism PR for the Shiga Highland is derived from this animal.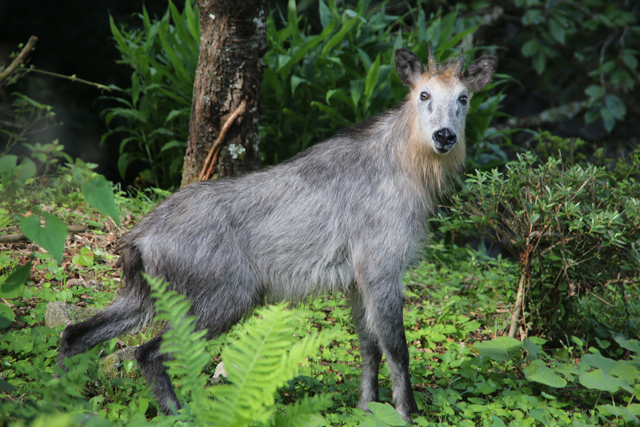 Japanese Serow (Capricornis crispus)
An even-toed ungulate mammal that can be found in the mountainous regions of Honshu, Shikoku and Kyushu. The animal has been designated a Special Natural Monument. Their wide hooves allow them to easily climb up steep slopes. Mountain climbers and other visitors to Joshin'etsukogen National Park may encounter them in the wild.
Tags: Joetsu Myoko Trekking and Hiking