Akakura Hotel Senke is based right in the centre of Akakura Ski Resort Village with all facilities close by. This Akakura hotel offers a shared hot spring bath and comfortable Japanese-style rooms with futon bedding plus THREE great on-site restaurants.
Review: "Great spot on the main street and walking distance to the lifts."
On a mobile device? Book here!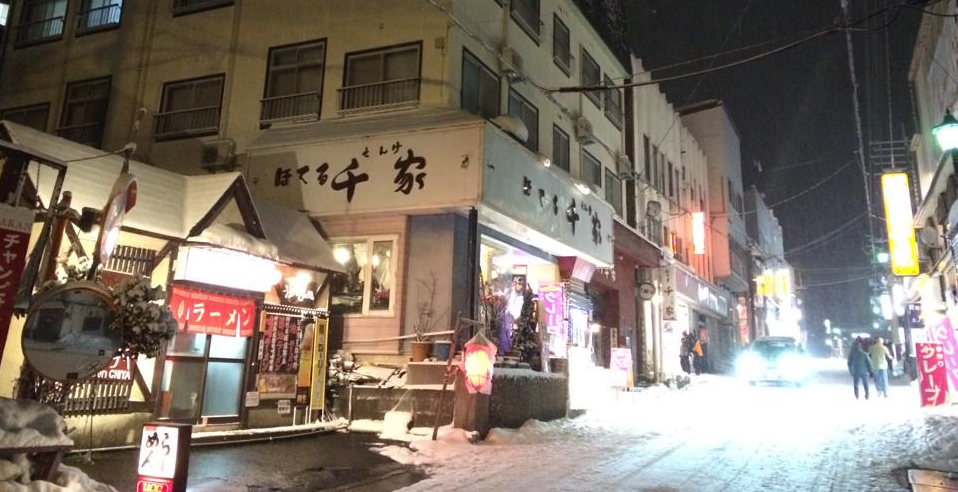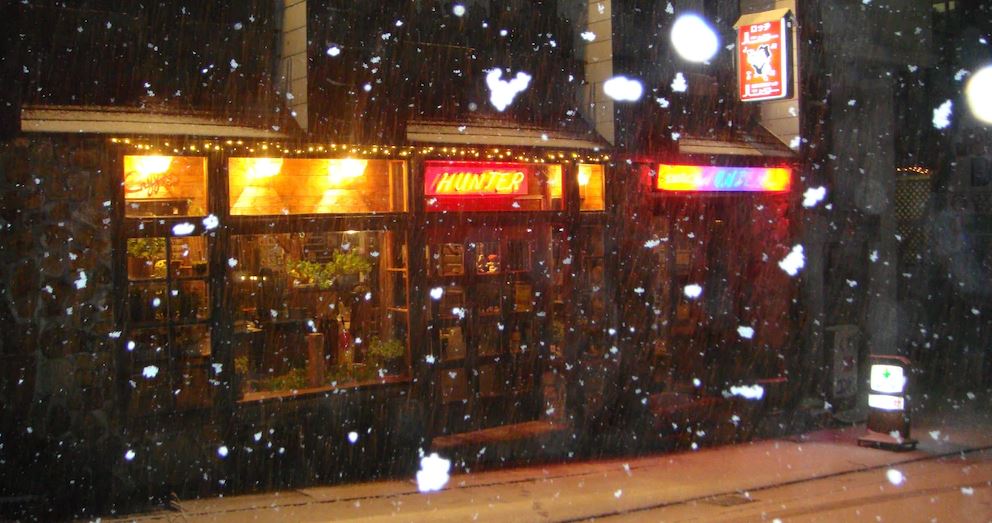 Check other Akakura Onsen accommodation options
Akakura Hotel Senke | Myoko Kogen
Akakura Hotel Senke enjoys a superb location, located right on the main street of Akakura Onsen – less than a 5-minute walk from both the Akakura Onsen Ski Resort and Akakan Ski Resort. It features onsen hot-spring baths, three restaurants and eighteen Japanese-style rooms. One of the owners is a well known local snowboarder and can help organise local ski tours and Myoko powder sessions.
Check Hotel Senke Myoko rates now!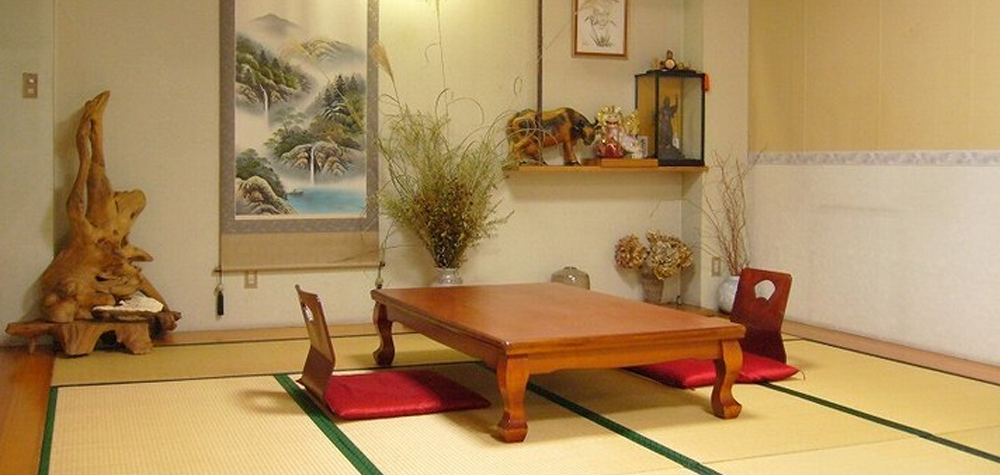 Restaurant options at Akakura Hotel Senke
Delicious Japanese and Western-style food is available for breakfast and dinner. Hamburgers are served at Mr. Burger, while Mentei Chiya offers great ramen noodles. Various styles of the famous Myoko crepes are also available at Crepe Kobo. The restaurants are open from breakfast time through to dinner. So you can choose a room only package and take meals at your leisure.
Free wi-fi is available throughout as well as on-site ski storage and drink vending machines, luggage storage (available at the front desk) and discount lift coupons for most local resorts. The drying room at Akakura Senke is very effective in having your gear dry and ready for your next day of Myoko ski adventures. Bathrooms and toilets are shared (no ensuites available). The in-house natural onsen (hot-spring) is appreciated by all guests and helps soothe away any sore spots after a day on the mountain.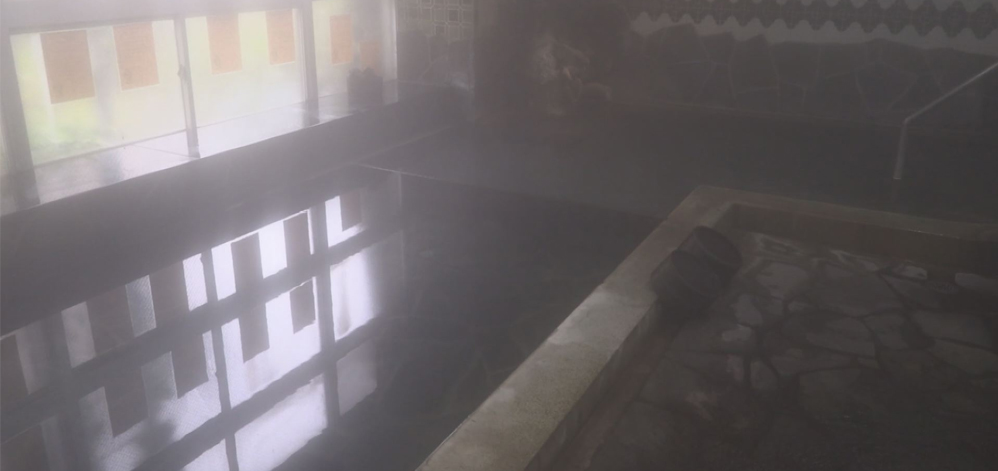 Access for Hotel Senke in Akakura
The winter shuttle bus stop for access to all other area ski resorts is only a two minute walk away from Senke. The hotel is only 10 minutes taxi ride from Myoko Kogen Station but free pick up and drop off may be available. See here for more information on getting to Myoko Kogen.
Room charge, per room, per night (+ ¥150 onsen tax,per person)
Twin room

¥

11,000
Triple room

¥

15,200
Quadruple Room

¥

20,500
Breakfast is available at ¥1,500 per guest
Get a quote here! or read reviews for Hotel Senke, Akakura Myoko
Check other Akakura accommodation options
Akakura Accommodation: Quick links to hotels nearby in Akakura Village
Echo Hotel – Akakura Wakui Hotel – Takeda Hotel – Hunter Lodge – Red Warehouse
Access Map
Check a larger Myoko Accommodation Map
Book Akakura Senke Hotel
No availability? Get a quote here!
On a mobile device? Book here!
Thank you for viewing the Senke Hotel Myoko – Get a quote here!
Click here to check other Akakura accommodation here.