"The most Colorado-like powder in Japan" – check reviews of Charmant Hiuchi Ski Resort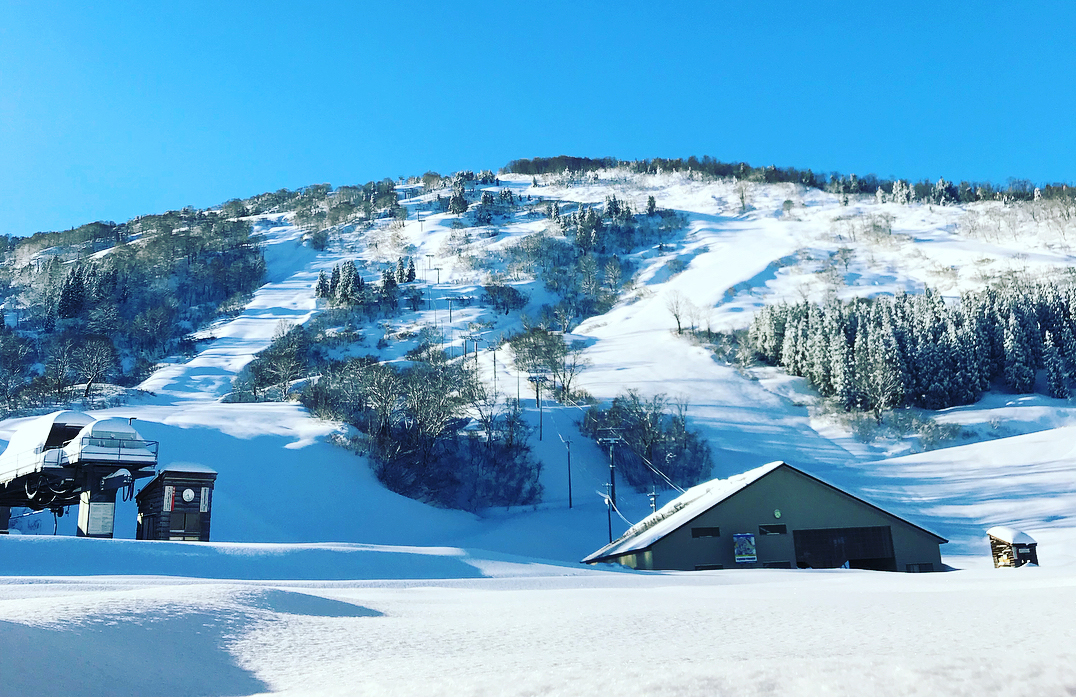 Hiuchi Charmant Ski Resort

Charmant Hiuchi Ski Resort is the place for you if you love Japanese powder snow. This small, not quite discovered yet resort, has over 65% of it's slopes as ungroomed, natural powder with a base of usually more than 5 metres. Because of it's location close to the Japan Sea coast and north-facing slopes it gets hit by the winter storms blowing straight across from Siberia. It's only a small resort with 3 lifts (1 quad chair and 2 pair lifts), 7 trails, and 96 hectares of piste terrain.
However there are very few rules about off-piste and side country (apart from some restricted zones) with many skiers and snowboarders taking advantage of this. The one rule you must follow before going off piste is that you need to apply for a 'Mountain zone entrance' permit at the ski rental office corner for off piste skiing.
Hiuchi Charmant Ski Resort is open from mid-December through to early-May (depending on snow conditions). If you have a car you can reach the resort within an hours drive from Akakura Onsen or 90 minutes from Hakuba. The resort is actually part of neighbouring Itoigawa City.
Trip Reports from Hiuchi Charmant Ski Resort
Check this link and this link for first hand trip reports of Charmant Hiuchi Ski Resort.
Info Box
Stats/Tickets
Transport/Map
Stay
Webcam/Video
Trail Map
School/Rentals
Food
Charmant Hiuchi Stats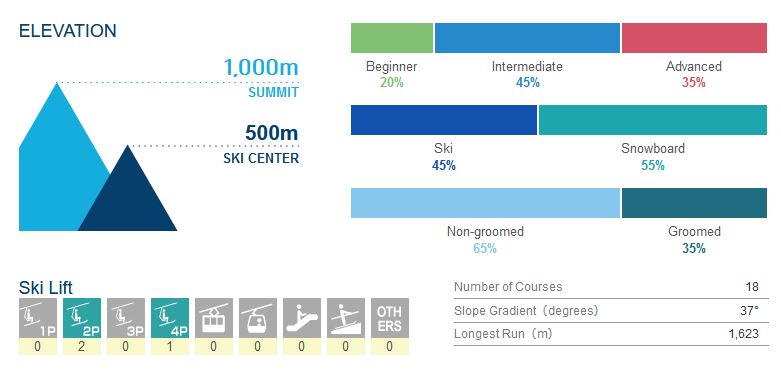 Getting to Charmant Hiuchi
This hidden snow haven near the Japan Sea is a healthy distance from Tokyo but is now more accessible via the new Hokuriku Shinkansen. The nearest shinkansen stop is Itoigawa Station. Simply get off at Itoigawa, take the train back up the Nihonkai Hisui Line 3 stops towards Naoetsu and get off at Nou.
The resort is located 18 kilometres from Nou Station.  A shuttle runs from Nou Station to the resort as below. Nou can also be accessed from Naoetsu Station.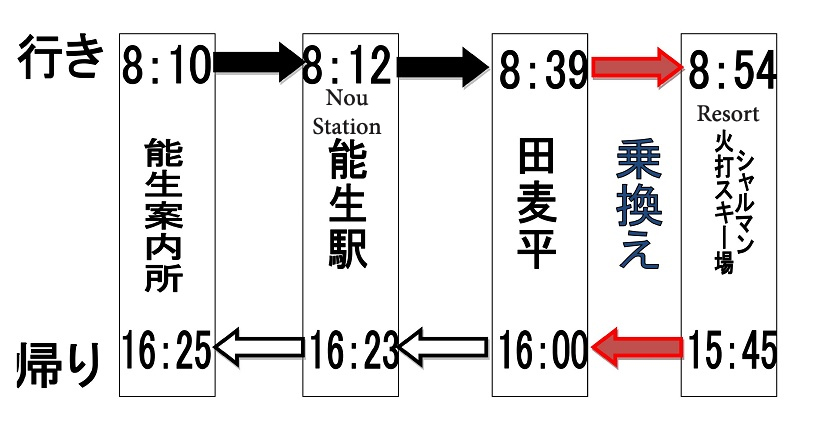 Cost one way: 550 yen
Weekend runs: December 14 to May 6 (Saturdays, Sundays and public holidays)
Daily runs: December 25 to January 7 / March 25 to April 6
Please check: May be subject to Covid19 restrictions
Rental cars are available from JoetsuMyoko Station, Itoigawa Station or Takada if you are staying in nearby Joetsu accommodation. Parking at the base of the resort is free.
Charmant Hiuchi can be reached using a free shuttle bus service from the Itoigawa Station. For more details on this and getting to Charmant Hiuchi Ski Resort go here.
Recommended Charmant Accommodation
There is no accommodation in the immediate vicinity of the resort.
The most easiest to find accommodation to stay in would be in Naoetsu, close to the train station for easy access, such as the following:
There are also options in nearby Nou, such Bunzaemon, Miharashitei and Nou No Ie. Although each of these options would better suit those with a car.
The closest local accommodation option is Gogenso in nearby Maseguchi Onsen. There are a handful of other local accommodation options (Japanese language only) in Maseguchi Onsen such as Sasaguchi and Yamashiroya. You can also consider Corp Sekiya or Live Cafe Hisui no Umi in Itoigawa.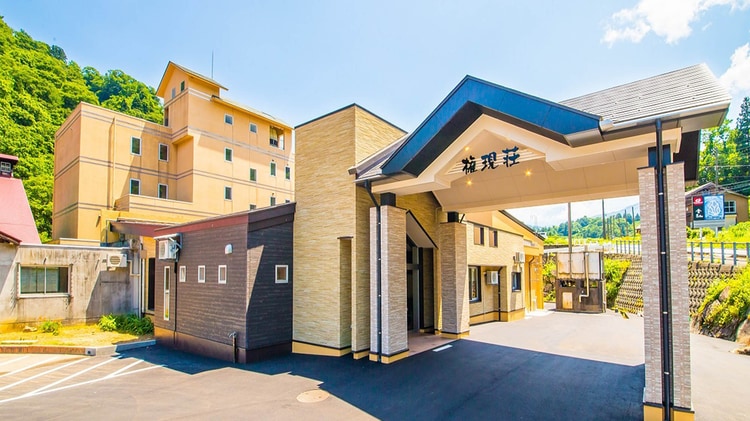 Resort Video
Charmant Hiuchi Webcam
This Charmant Hiuchi live webcam may need to be opened up in YouTube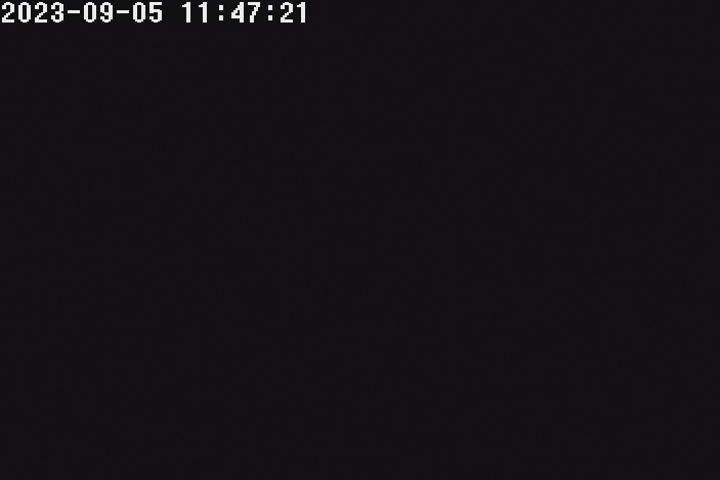 Charmant Hiuchi Ski School
Although there is a resort owned, full ski school at Charmant Hiuchi lessons are only offered in Japanese. They offer a full range of instruction and levels, from beginners, kids to advanced skiers and snowboarders. Rental discounts are available for those taking lessons.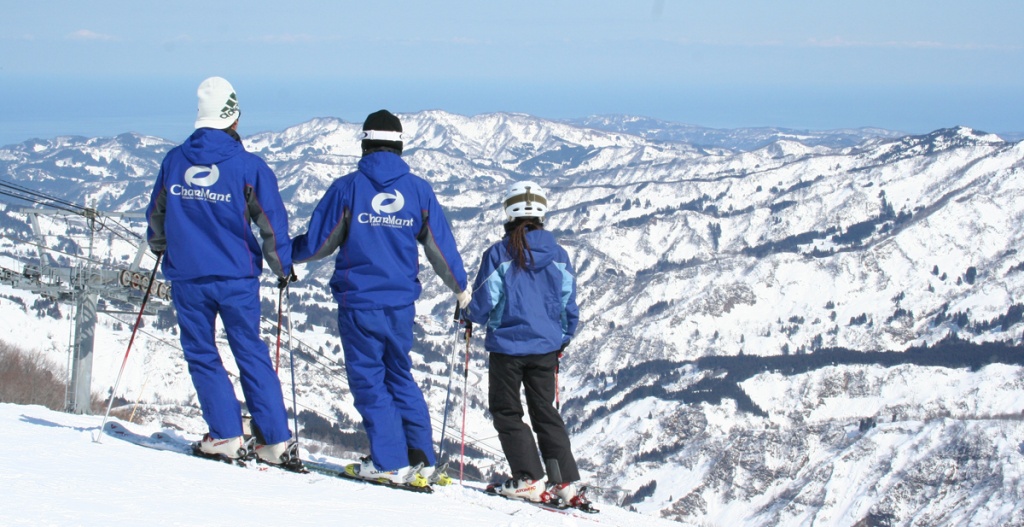 Charmant Hiuchi Ski Rentals
The resort offers a variety of ski rentals, from the latest fat skis to general skiing, snowboarding and sledding for children! A full range of ski wear is also available. Discounts are available for those taking lessons. Enquiries and bookings can be made by phone to 025-568-2244 (Japanese speakers only). Open 8: 00am – 16: 30pm
There is a restaurant/cafeteria building at the base of the resort (see pic below) with a restaurant on each floor. These eateries churn out the regular range of Japan ski resort fare to suit everyone – ramen, tonkatsu, curries, etc., all with reasonable prices. As an example for ¥1,000 you can buy a tonkatsu and beef curry + rice bowl, or for only ¥800 a large steaming bowl of soy or miso ramen. For another ¥300 you can enjoy an 'all you can drink' deal (soft drinks).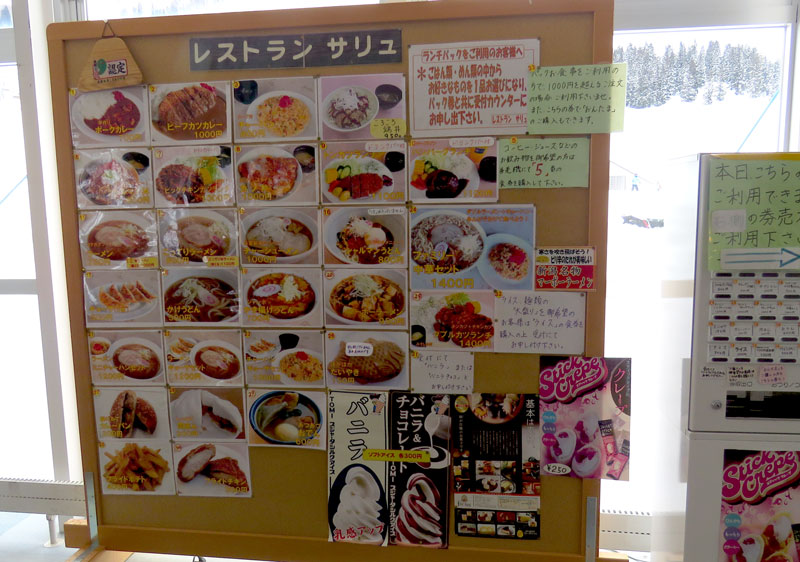 Reviews of Charmant Hiuchi Ski Resort
See more reviews of Hiuchi Charmant Ski Area here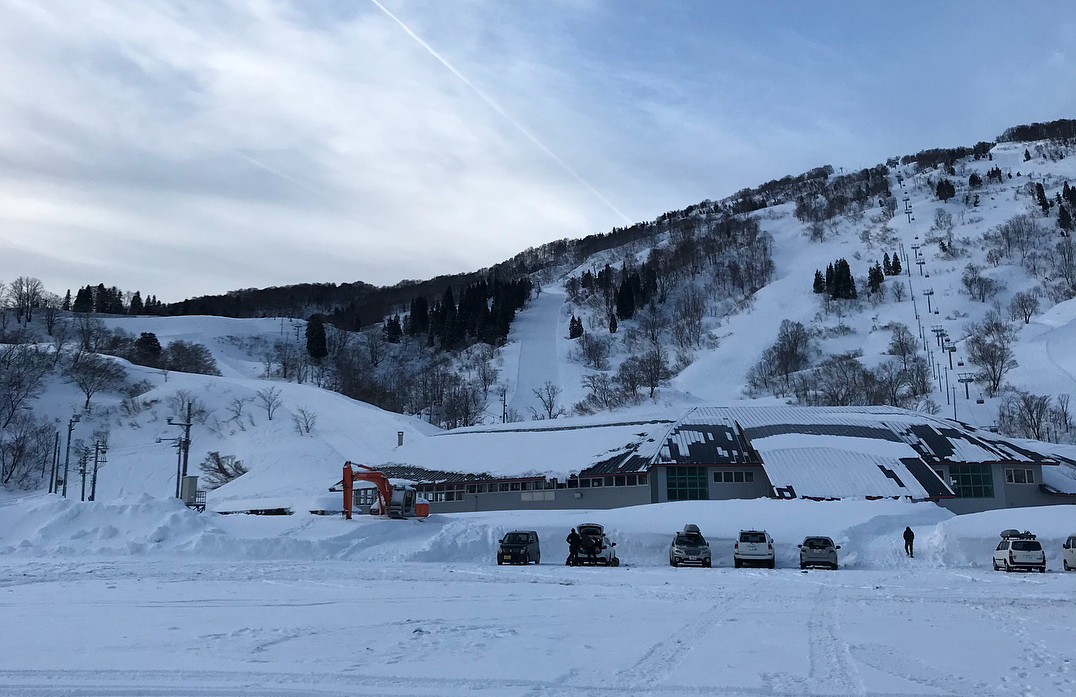 Redirect from: charmanthiuchi.com
Tags: Charmant Hiuchi Ski Rentals, Charmant Hiuchi Ski School, charmanthiuchi.com, Hiuchi Charmant Ski Resort