Looking for Akakura Kanko accommodation or hotels in Akakura Kanko Ski Resort? There are several Akakan hotels options listed below.
Can't find something suitable? Send us an accommodation request!
On a mobile device? Click here to book Akakan hotels.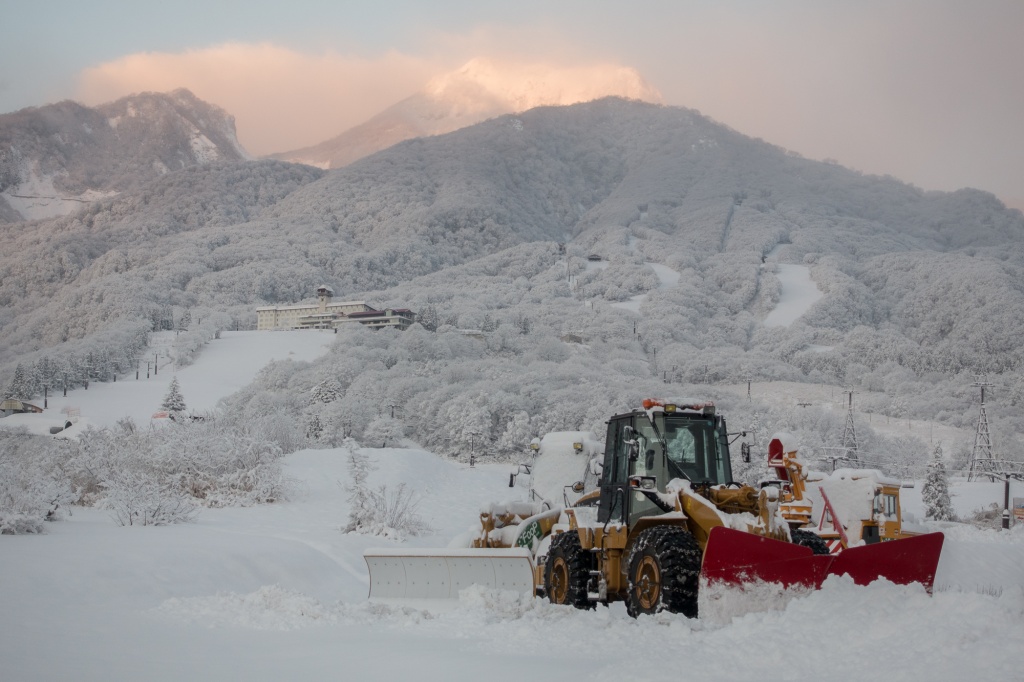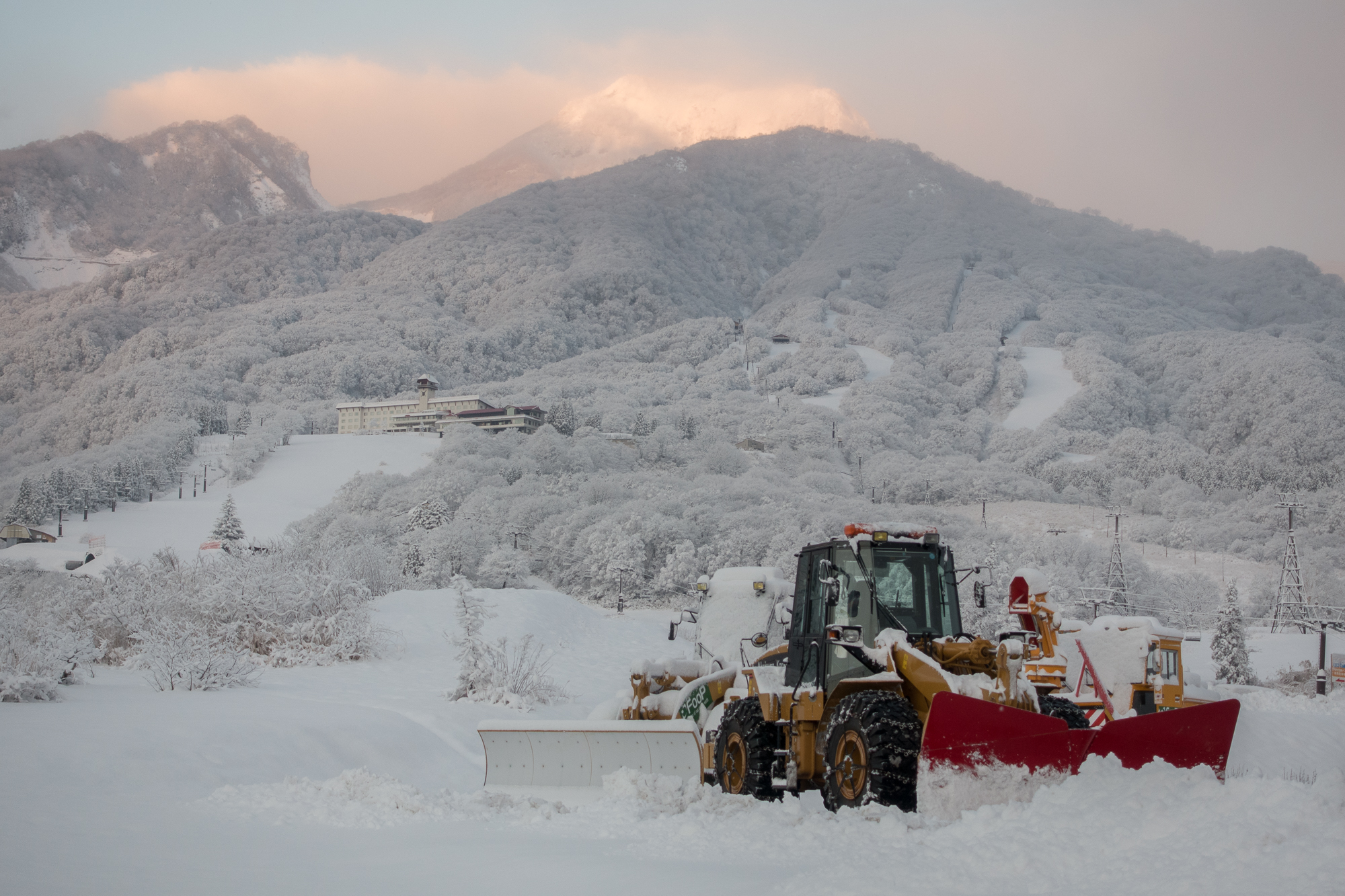 Akakura Kanko Accommodation | Akakan Hotels
There is a good range of accommodation within easy walk of Akakura Kanko Ski Resort, plus easy access to ski rentals and ski schools, along with a good selection of restaurants and cafes. Most foreign visitors to Myoko Kogen choose to stay around the main village of Akakura Onsen or just below in the Akakura Kanko area – both of which are about 10 minutes by taxi from Myoko-Kogen Station.
Destination Joetsu-Myoko is pleased to offer a selected range of locally owned Akakura Kanko accommodation, hotel and ryokan options ensuring that you enjoy your stay to the fullest with a rich cultural experience.
Recommended Accommodation in Akakan
Guesthouse Bunk
Myoko House
Pension Fuyu
Kanko Hotel
Silverhorn
Akakura Kanko Map
Guesthouse Bunk Myoko
Guest House Bunk (aka Bonku or Bonk) is a bright and clean pension style guesthouse located near the Akakan (Akakura Kanko) Resort ski lifts. Run by the friendly Sasahana-san, it is an ideal choice for families with a snow play area right alongside that is easily supervised. Enjoy the ambience of the lounge/dining area in front of a log fire with picture windows over forest and snowy fields. Rates start from ¥6,900 per person, per night (twin room) inc. breakfast. Read reviews for Guest House Bunk.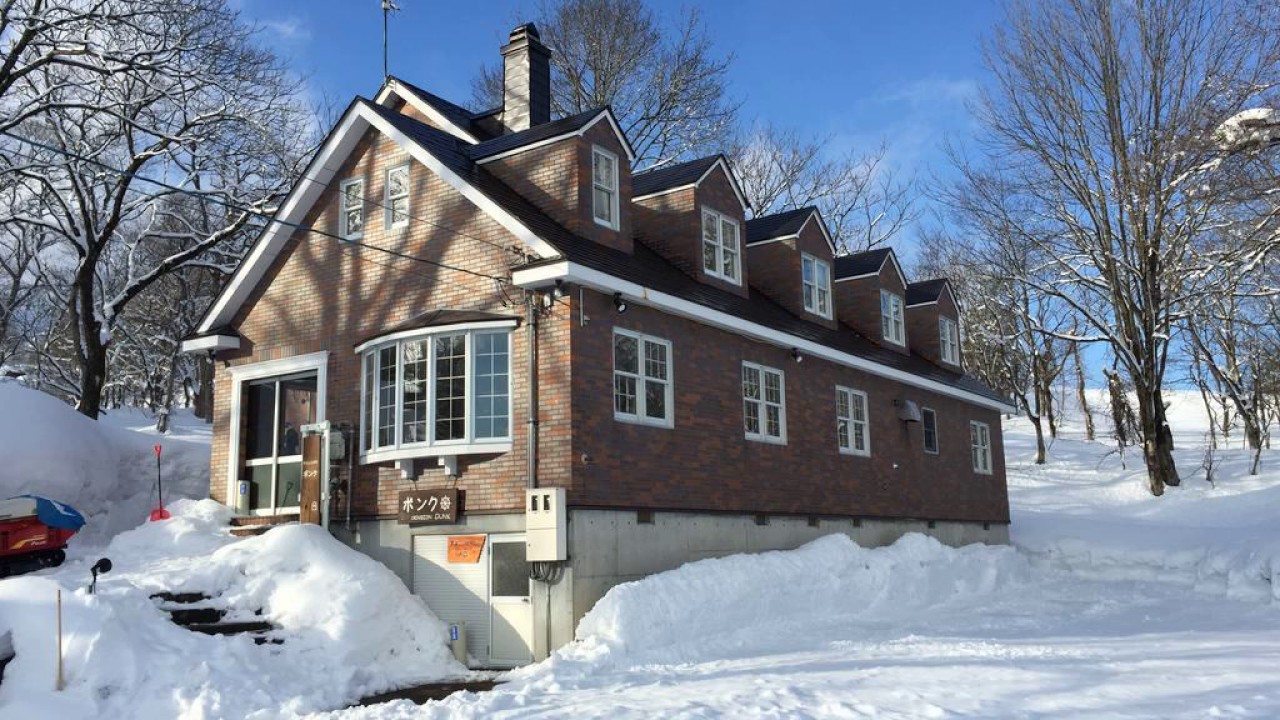 Myoko House
Myoko House is a comfortable 7 room lodge located just below Akakura Kanko Resort with a variety of different style rooms. This Akakan ski lodge offers free transfers, a communal guest kitchen and lounge area plus a great on-site gyoza restaurant and bar.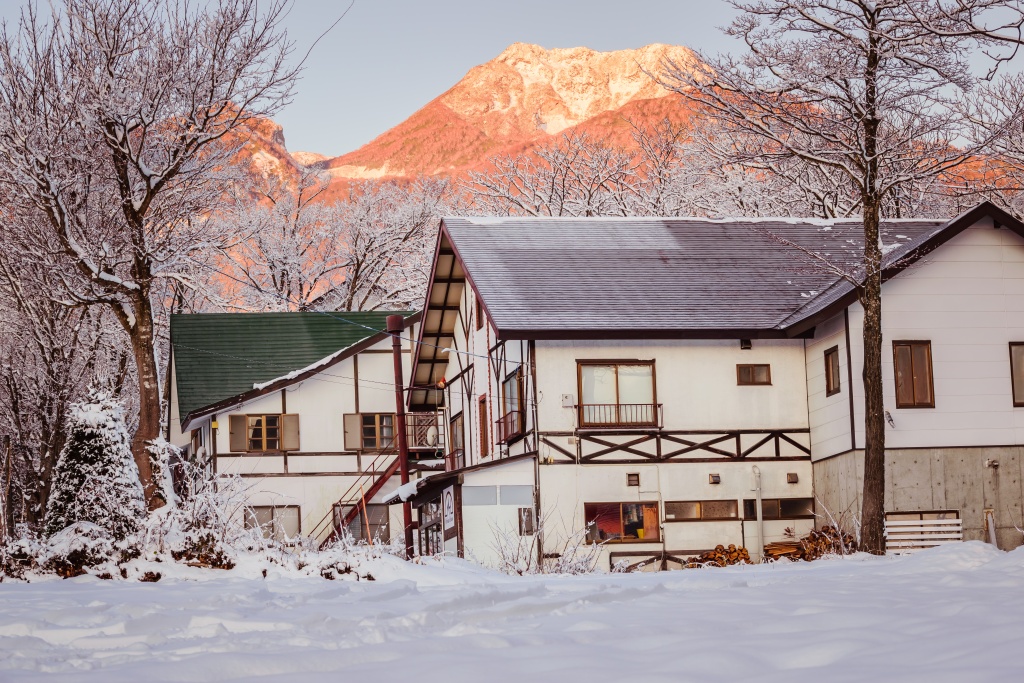 Pension Fuyu
Located just a 10-minute walk away from the Akakura Kanko Ski Resort's Sky Cable gondola, Pension For You (Fuyu) is a great place to enjoy the four-season fun of Myoko. Run by a well known local couple Fuyu is highly rated for it's home like experience. The Myoko Shuttle stops at the top of the street. Check here for availability and booking.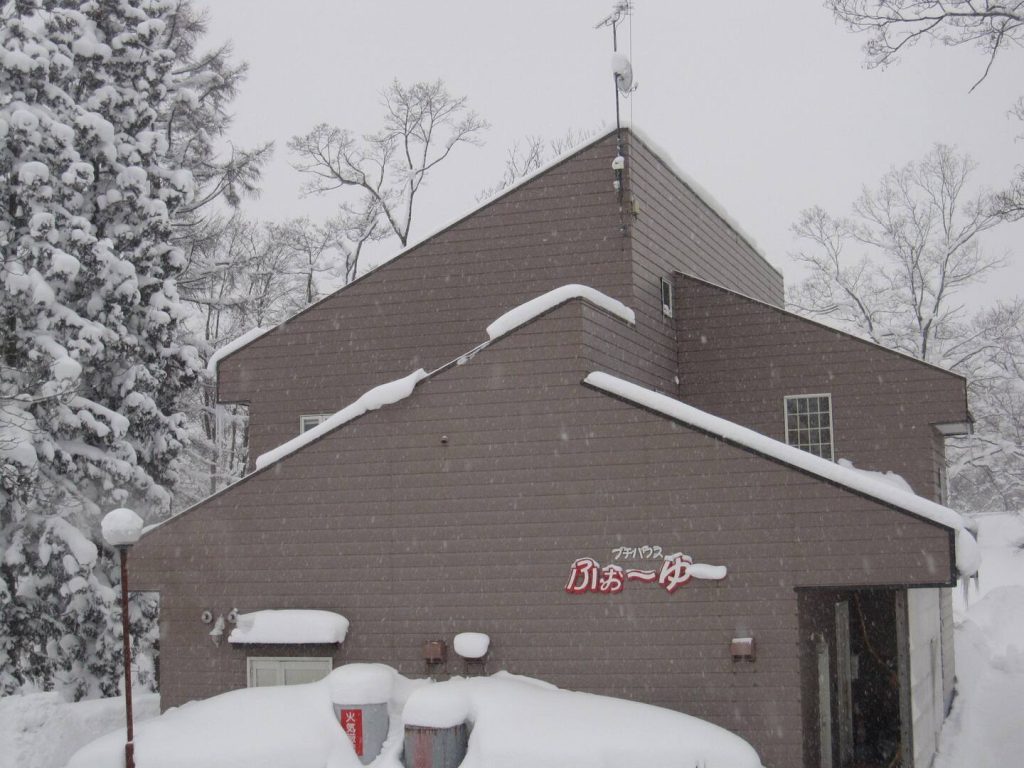 Akakura Kanko Hotel
The first thing you will notice upon arrival in Myoko is the dominance of the Akakura Kanko Hotel – a luxury ski in, ski out and spa hotel complex situated half way up Mount Myoko in the middle of Akakura Kanko Resort. The Akakura Kanko Hotel is is the most famous of all Myoko Kogen hotels and is regarded as a Japan ski industry icon. Click here to check availability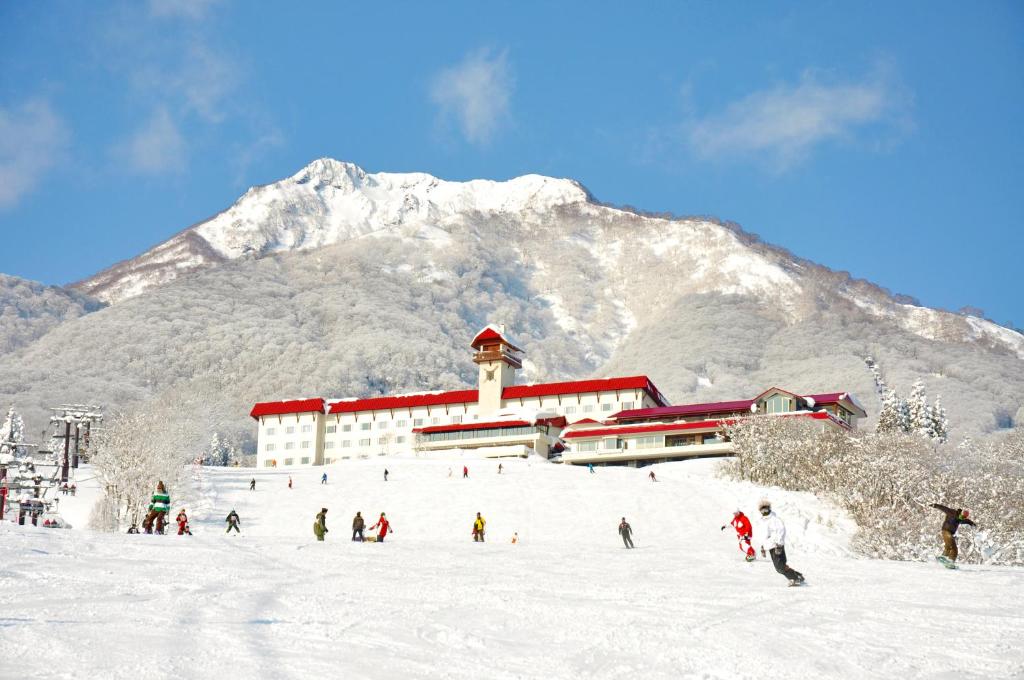 Silverhorn Hotel Myoko
Silverhorn Myoko has an excellent location that is right across from the Akakura Kanko Resort and the shuttle stop for other ski areas. It offers a variety of rooms with large beds, as well as a great in-house restaurant/cafe. It's a 6-7 minute walk up the hill to Akakura Onsen Village. Check availability here.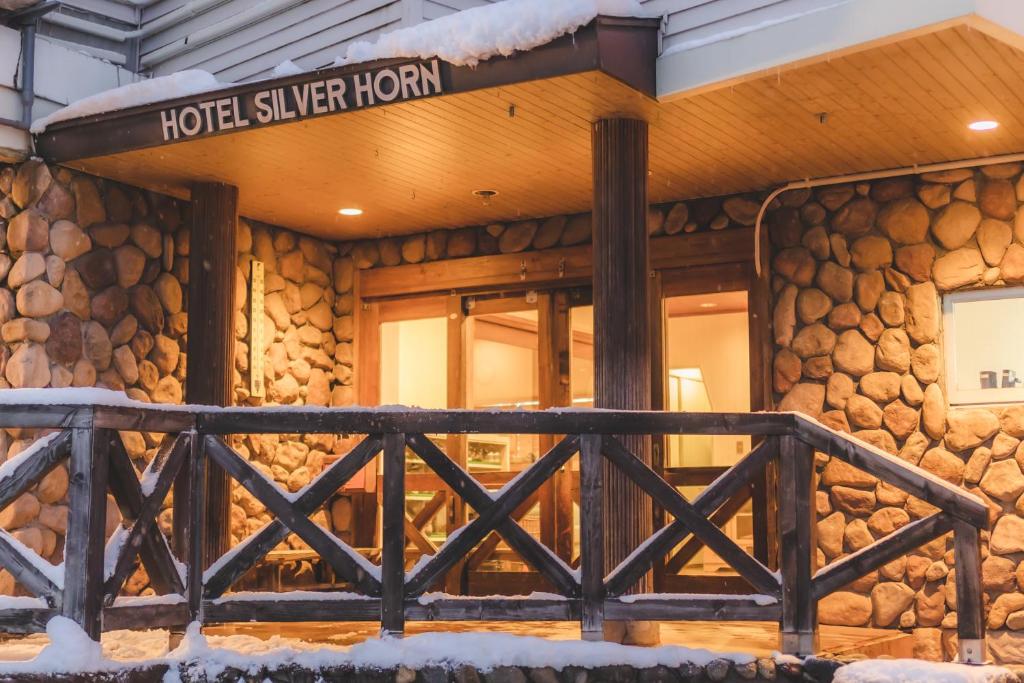 Akakura Kanko Hotels and Accommodation Map
Zoom in to see the location of each of the Akakura hotels
Also check: Konayuki | Woody House Kazamidori | Akakura Yours Inn | Forest Lodge

Redirect from Akakan.com