Backcountry Snowshoe. Do you think of these words when you think of Japan? Famous for its incredible snowfall and rich culture, Japan is the ultimate destination for powder hungry skiers, snowboarders and snowshoe buffs. Increasingly visitors are looking to head away from the lifts and into the off-piste, side-country and backcountry where you're virtually guaranteed to find a blank canvas of the deepest, driest snow on Earth. There are many resorts in Japan, but Myoko is one of the premier resorts in Japan for the experience. Inbounds terrain may sometimes be getting tracked out but you can usually find untouched snow by going into the immediate Myoko backcountry and sidecountry surrounding the resort areas.
Backcountry Snowshoe in Myoko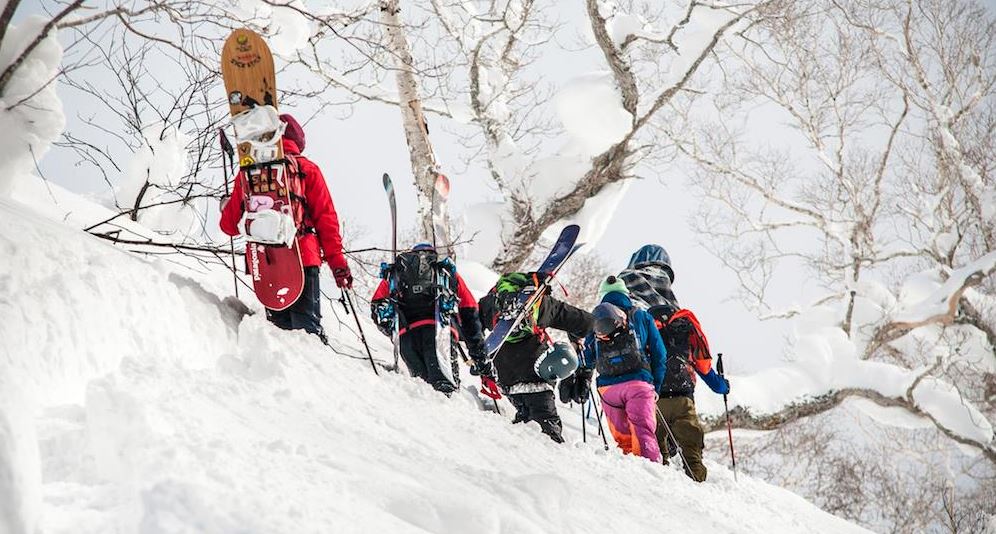 Myoko Backcountry & Guiding
In need of some Myoko backcountry fresh? Or simply need a Myoko ski guide to show you the best on and off piste stashes? How about checking out the new Myoko backcountry snow cat trip options? You'll find lots of good info to help you out here.

Myoko Snowshoe Tours
Have you ever wanted to move silently through the forests and snowfields in the stillness of winter? With snowshoe trekking, you will discover a completely new side of Myoko's rich natural world. Snowshoeing opens up ordinarily inaccessible snowy slopes and forests. Go here to find snowshoe info and book snowshoe tours.
Myoko Snowshoe Tour video
Look for Backcountry Snowshoe in Madarao Kogen and Nozawa Onsen