A must do activity when visiting Joetsu is a natural Joetsu onsen (hotsprings). Scattered right across Joetsu City many local onsen belong to ryokan (traditional Japanese inns), some are community-run local hot spring houses, whilst others are public bathhouses. Hot spring baths come in different varieties from baths made of rocks and cypress wood, to tiny city sento bathhouses. The best baths are outside (called rotemburo) and nothing could be more relaxing than feeling the fresh air on your face, the mineral water on your skin while you soak up the many views of Joetsu – open skies, rivers, mountains, sea and sunsets. For many, Joetsu onsen are the thing they miss most when they return home.

Never used an onsen before? Click here for explainers, tips and onsen etiquette.
Also check out our Myoko Onsen guide here.
Niigata Onsen Guide: Joetsu Onsen
Hotel MonzenNoYu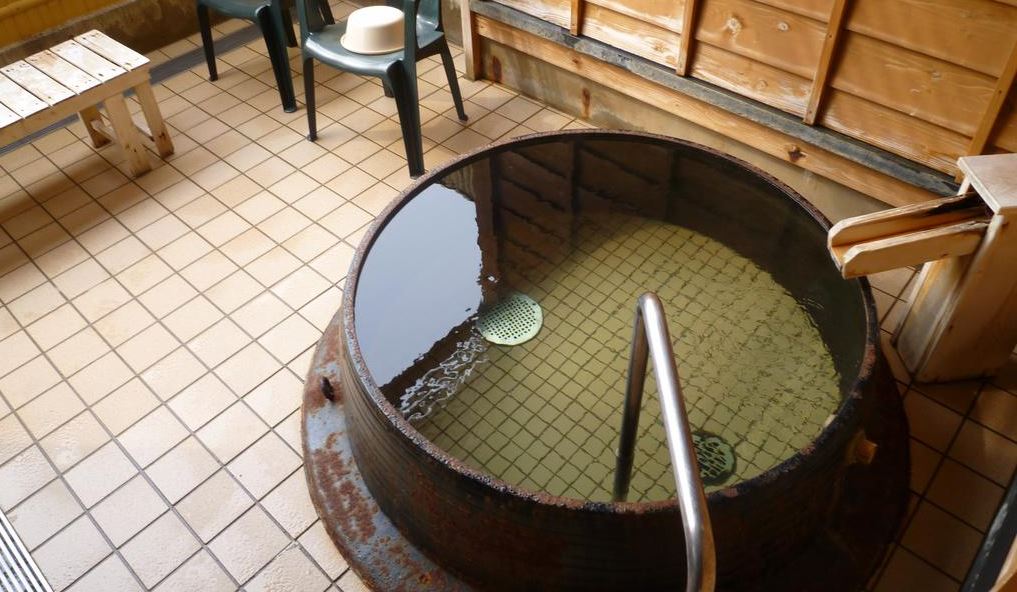 Hotel Monzen No Yu is a hot spring hotel perfectly located for both business and leisure guests in Joetsu. The hotel offers guests a range of services and amenities designed to provide comfort and convenience.
Shichifuku no Yu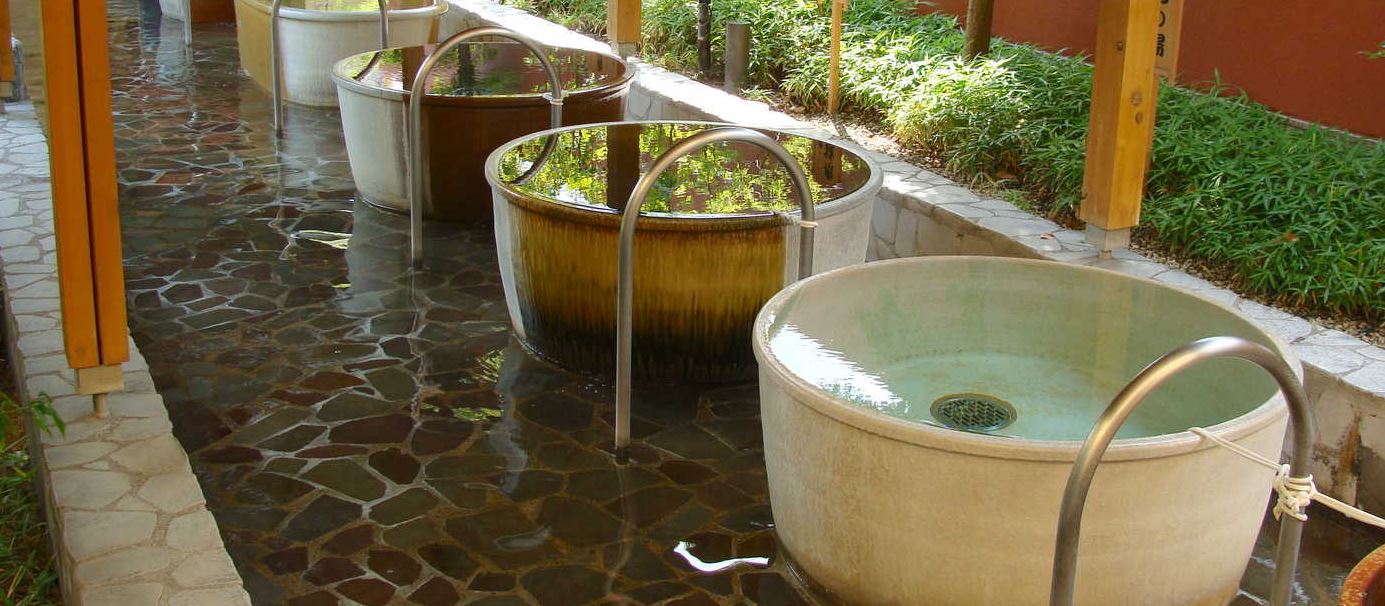 | | |
| --- | --- |
| Location | 3468 Tomioka, Jōetsu-shi (see website) – 2 minutes from Joetsu IC or catch #6 bus from Takada or Naoetsu Stations. |
| Benefits | It is said to be effective in promoting metabolism and improving autoimmune function. |
| Description | Shichifuku no Yu offers a variety of baths throughout the facility, such as a large circular outdoor bath (rotemburo), a 'sleeping onsen' where you can lay down and enjoy the warmth, and the famous Nanafuku-no-Yu pot baths (Reviews) |
Kamabuta no Yu

| | |
| --- | --- |
| Location | Yamato 5-chome, Jōetsu-shi (see website) – 2 minutes walk from JoetsuMyoko Station. |
| Benefits | Motor paralysis, digestive diseases, neuralgia, sprains/muscle pain, arthralgia. |
| Description | Kamabuta no Yu is a brand new (opened 2018) carbonate hotspring onsen located in front of JoetsuMyoko Station. It offers a variety of indoor and outdoor baths throughout the facility. (Reviews) |
Book a Joetsu Onsen Hotel today!
Matsugamine Onsen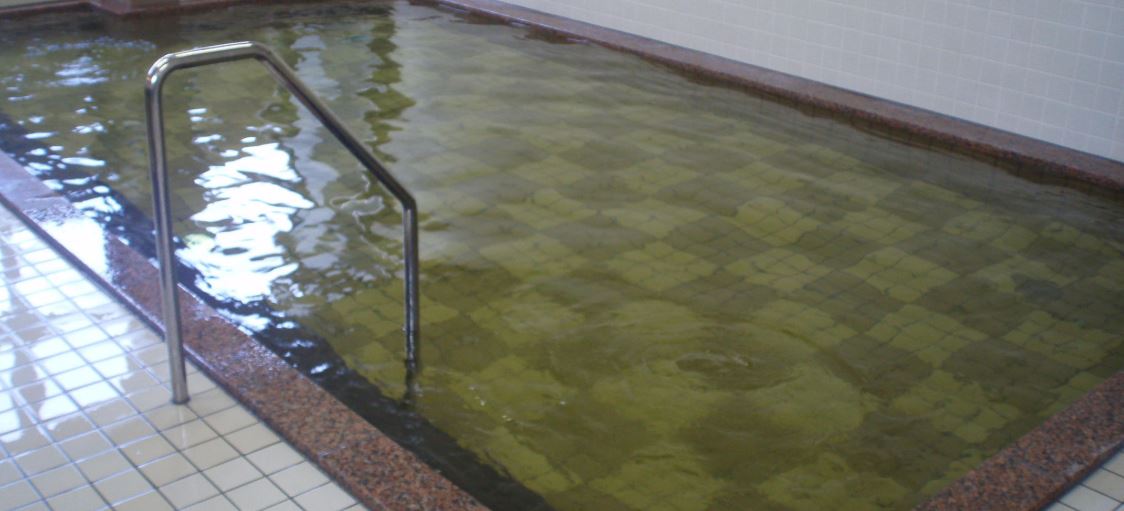 | | |
| --- | --- |
| Location | 1003−1 Nakagōku Eguchi, Jōetsu-shi (see website) – about 5 minutes drive from Nakago IC or 2.6 km from Sekiyama Station. |
| Benefits | Beautiful skin effect, weak physical condition, chronic gynecology, chronic skin disease, burn, cuts, joint pain, rheumatism. |
| Description | A large bath with a sauna. This onsen's sodium-chloride, bicarbonate spring source contains low levels of edible salt. |
Unohama Onsen

| | |
| --- | --- |
| Location | Kudohama, Ogata-ku, Jōetsu-shi – around 10 minutes walk from Katamachi Station on the JR Shinetsu Main Line. |
| Benefits | Effective against cuts, burns, nervous disorders, rheumatism, skin diseases, chronic women's diseases. |
| Description | Unohama Onsen is a small hot springs town that encompasses eight hot spring hotels with bathhouses that are open to non-guests as well. Enjoy a superb view of distant Sado Island as the sun sinks into the sea on the horizon. See reviews |
Book a Joetsu Onsen Hotel today!
Nagamine Onsen

| | |
| --- | --- |
| Location | Nagamine 100, Yoshikawa-ku, Jōetsu-shi – Around 2km from Jogehama Station on the JR Shinetsu Main Line |
| Benefits | Each of the baths has a spacious indoor bath, a medicinal herb bath & a natural radium ore bath |
| Description | A day-trip hot spring facility in Yoshikawa Ward, Joetsu City, Niigata Prefecture. There are two main bathrooms, a Japanese style and a Roman style bathroom, which visitors can enjoy on a daily rotating basis, as well as an outdoor bath from where visitors can enjoy the wide open views of Mt. Yoneyama and Mt. Ogamidake. At extra cost visitors can also use the enzyme bath with naturally fermented enzymes of hinoki cypress sawdust and medicinal herbs. There is also a restaurant which serves dishes using homegrown organic vegetables, and a rest area. See reviews |
Renge Spa, Itoigawa

Location
991 Otokoro, Itoigawa-shi (see website) – catch a local bus (mid-July to mid-August) from Himekawa Station or a shuttle from Minami-Otari Station.
Benefits
Hypertension, arteriosclerosis, diabetes, chronic skin disease, cuts.
Description
Renge Spa is series of acidic hydrogen sulfide type sulfur-containing hot springs located high up in the mountains bordering Niigata and Nagano. There is one inside onsen plus a series of mixed outside onsen that require a hike of 5-10 minutes each. There is a basic hotel available to stay in for 9,000 yen p.p. including two meals. Onsen admission for adults – 800 yen and children – 400 yen. Please note the onsen is only open from late-spring to mid-autumn.

Note: The outdoor baths at Renge Hot Springs are mixed gender. Because of this, swimwear is allowed for shy guests, but it's certainly not required.