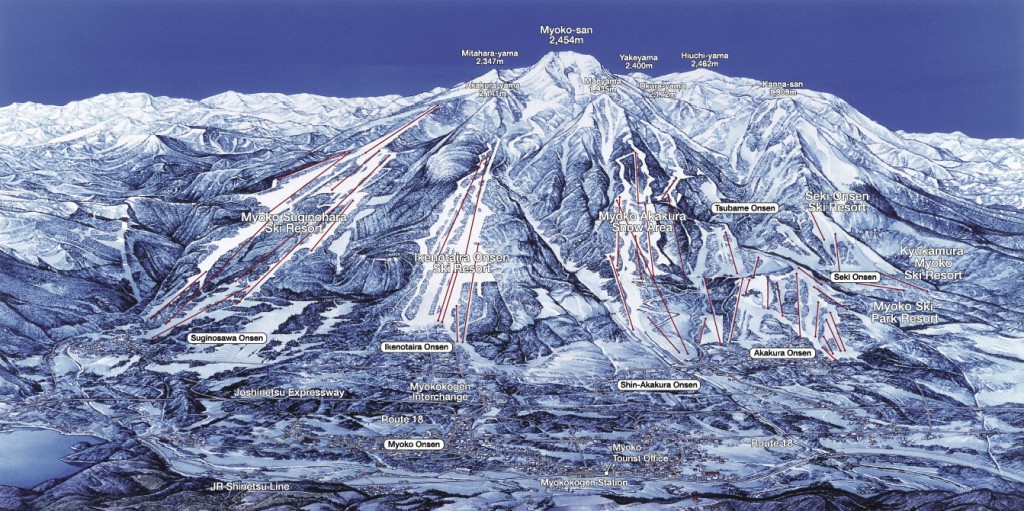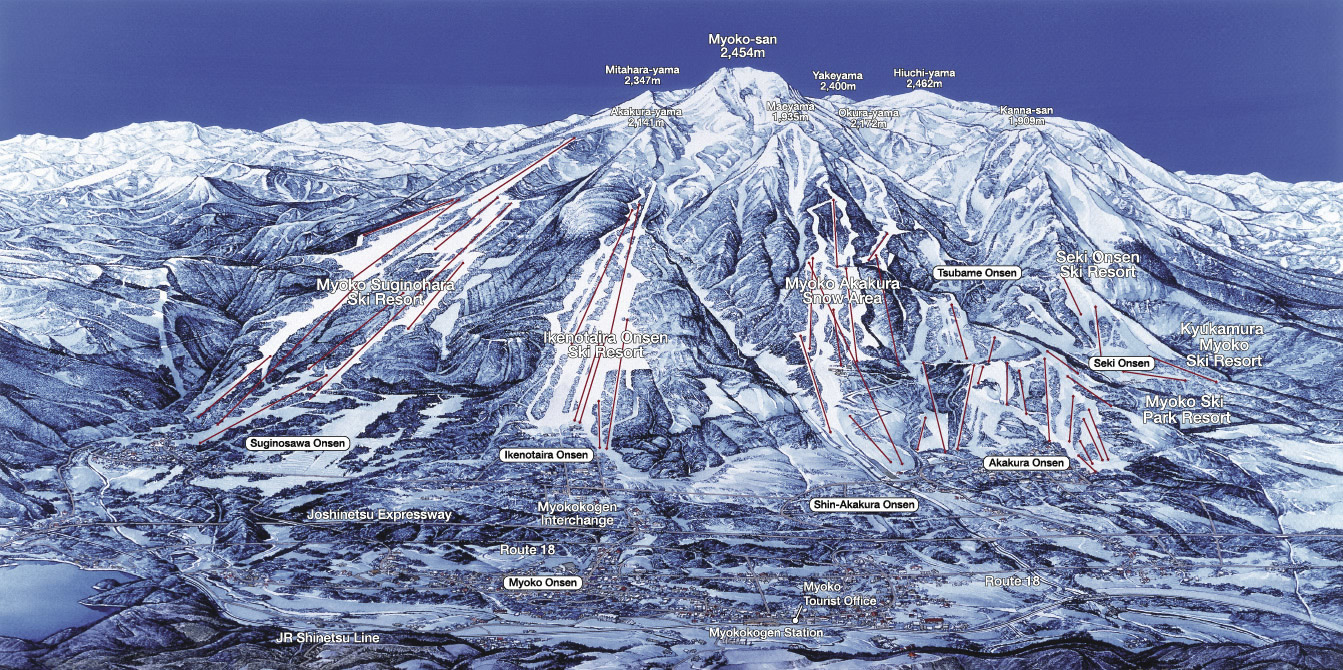 Joetsu Myoko Maps | Local Area Maps
Welcome to our comprehensive set of Joetsu Myoko maps, covering most areas of the region, as well as some nearby. Click on the enlarge symbol at the top right of each map for greater detail.  For ski trail maps please have a look at our individual ski resort pages. Links can be found in our menu above or via this Joetsu Myoko Ski Resorts page.
Please note that we are presently renewing and updating much of the information in many of these Joetsu Myoko maps which were first produced in 2007. Please be patient as we work through the process and provide you with the best information possible for our Joetsu Myoko maps.
Have you noted missing map information or would like to make a suggestion to add to a map? Please contact us here. Otherwise if you can't find it in here, you're not looking hard enough!

Local Ski Resorts
Covering all ski resorts in the region – see here for more info on Joetsu-Myoko ski resorts
Myoko Accommodation
Check our full range of Myoko accommodation options here
Akakura Onsen
See here for more info on Akakura Onsen
Akakura Kanko
See here for more info on Akakura Kanko
Myokokogen Town
Myoko Kogen is the central township area located below the Myoko ski resorts

Ikenotaira Onsen
See here for more info on Ikenotaira Onsen
Myoko Suginohara Resort
See here for more info on Myoko Suginohara
Myoko Arai
See here for more info on Lotte Arai Ski Resort
Seki Onsen / Tsubame Onsen
See here for ski info on Seki Onsen / Here for onsen info
Joetsu City
See here for more info on Joetsu City
Madarao Kogen
See here for more info on Madarao Kogen and Tangram Resort
Kubiki Cycle Route