"Something for everyone" – check reviews of Cupid Valley

Cupid Valley Ski Resort

Cupid Valley Ski Resort is a smallish resort located in the far reaches of Joetsu City. The hill opened up in 1989 and was privately owned until a few years ago when it was purchased by Joetsu City. From 2021 it has been operated by Smile Resort Group. It's not an easy place to reach, therefore making it quite a bit off the radar for foreign visitors. However, that also means crowds are virtually non-existent, especially on weekdays.
There are nine runs and four lifts spread across 530 metres of vertical skiing but, until 2022, there was little in the way of interesting terrain for advanced skiers and snowboarders before tree runs were opened. Beginner/intermediate runs officially make up 85% but in reality all on piste areas could mostly be rated intermediate level. There is some nice off-piste and side-country to be found when the snow is falling and this has been boosted by the opening of new tree runs and more relaxed attitude from the ski patrol/resort. The resort may most suit those who like tree runs and the best of these are accessed from the top quad chair lift. Snowshoe trekkers can take the lift to the top and enjoy fantastic views and walks.
More on Cupid Valley Ski Resort
Being very much at the epicentre of Japan's 'snow country', when the white stuff is coming down here it's serious snowfall, with some of the heaviest falls in Japan. On a fine day you can see right out to the Sea of Japan. A day or two here will best sate your curiosity before moving onto Nozawa Onsen, Madarao Kogen or one of the other Joetsu-Myoko ski resorts.
There is a kids snow play area (Kinder Garden) available with sleds, tubing and other activities. The admission fee is 500 yen but purchasers of 1-day tickets and season tickets are free. The resort is open mid-December through late-March (depending on snow conditions). After spending time at the slopes, guests can relax in body and spirit with a soak in the local Yukidaruma onsen which is a 2 minute walk from the base of the ski resort. See here for more local onsen.

Info Box
Info
Accommodation
Food
Webcam
Trail Maps
School/Rentals
Video
Access/Map
Info: Cupid Valley Ski Area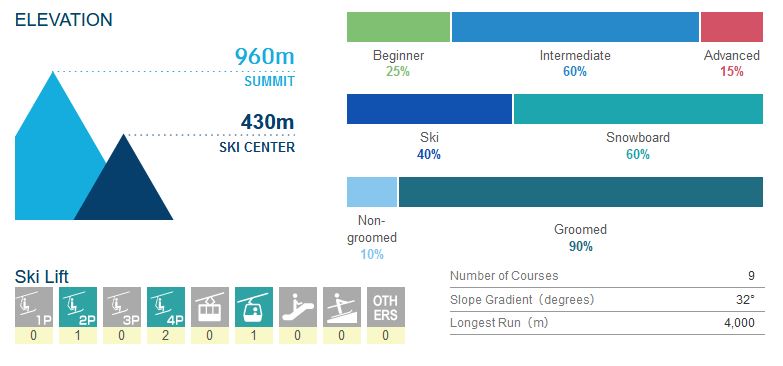 Cupid Valley Ski Resort accommodation
If you have a car it may be easier to stay around the Joetsu or Arai areas. There is very limited accommodation available at Cupid Valley with nearly all nearby accommodation options being be found at the Yukidaruma website. However these are all bookable in Japanese only. The following can be booked via Rakuten (also Japanese).
If you don't have a car then think about Tsukefuneya Ryokan which is located close to Naoetsu Station and catch an early train.
There are a handful of eating places within the immediate vicinity serving most of your regular Japanese ski resort fare.
Name: Blanc Neige
Location: Center House 2F
Hours: 11:00 to 14:30 (lunch only)
Name: Ski-to-door restaurant
Location: Plaza 2
Hours: 10:00 to 16:00 (orders taken 11: 00 – 14: 00)
Name: Darumatei
Location: Yukidaruma Onsen
Opening hours: 11:00 to 14:00, Saturdays, Sundays, and holidays 11:00 to 14:00 / 17: 00 – 20: 00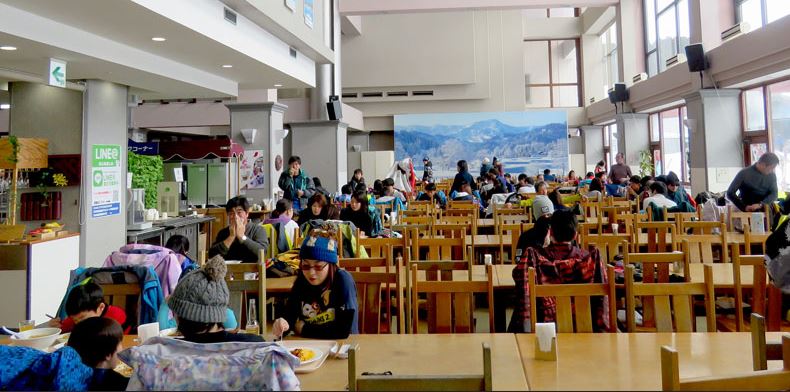 Cupid Valley Ski School
Although there is a resort owned, full ski school at Cupid Valley lessons are only offered in Japanese. All ski and snowboard instructors are SAJ certified and those taking their first lesson get a free lift ticket for the day!

Cupid Valley Ski Rentals
The resort offers a great range of all the latest ski, snowboards and gear. Skis and boards can be freely exchanged during rental hours if conditions change or you'd like to try something different. Japanese speaking staff only available.

Check here for more Joetsu-Myoko ski schools and ski rentals

Coming soon

This ski resort is accessible by car, but there is also a shuttle bus that runs between the ski resort and Mushigawa-Osugi Station (about 15 minutes).
If you are coming from Tokyo Station, head to Echigo Yuzawa Station using the Joetsu Shinkansen bullet train. From Echigo Yuzawa Station transfer to the Hokuhoku line and get off at Mushigawa Ousugi Station. From the Joetsu-Myoko area you can also catch a train (6 stops) on the Hoku Hoku Line from Naoetsu Station.
Rental cars are available from JoetsuMyoko Station, Naoetsu or Takada if you are staying in nearby Joetsu accommodation. Parking at the base of the resort is free.
Cupid Valley Reviews
See more reviews of Cupid Valley Ski Area here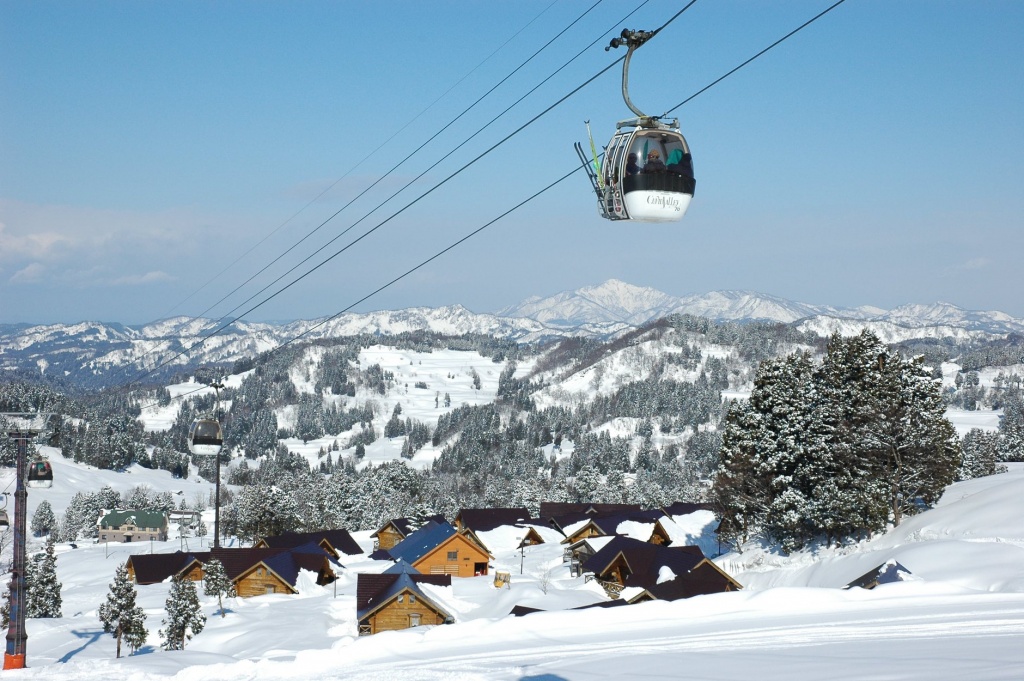 Redirect from: skicupidvalley.com
Tags: Cupid Valley Ski Rentals, Cupid Valley Ski Resort, Cupid Valley Ski School, Japan snow country