Looking for Joetsu-Myoko Ski Rentals? There is a wide variety of ski and snowboard equipment, ski gear, helmets and other accessories available at the rental counters of the great range of Joetsu-Myoko ski hire shops in the area.
Get information for Joetsu Myoko ski schools here.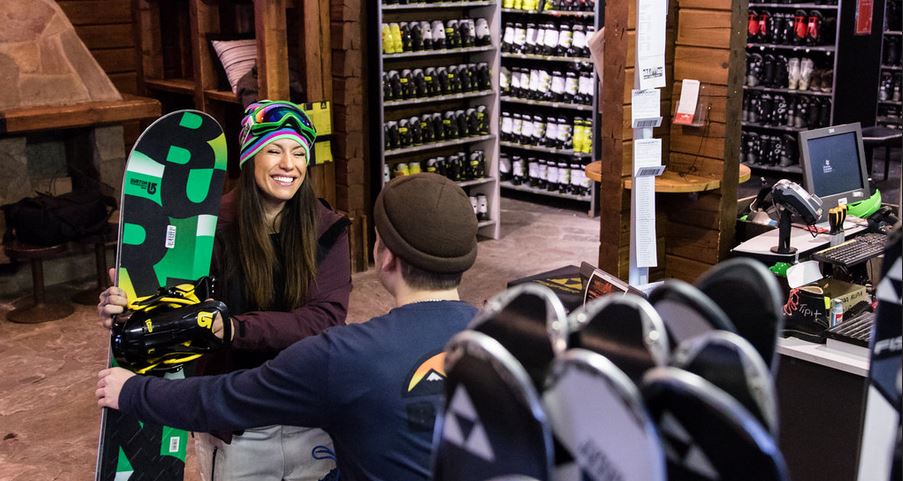 Joetsu Myoko Ski Rentals
Info about Myoko Ski Hire
There are various Joetsu Myoko ski hire shops located near the slopes, especially in Akakura and Ikenotaira, that can provide you with all your snow equipment rental requirements, including those all important fat skis and powder snowboards for the deep powder. The quality of the rental equipment is generally higher than many other Japanese ski resorts where you can often still find rear entry boots! Also with the Joetsu Myoko ski and snowboard shops, you don't need to worry that they won't have skis, clothing or boots for big westerners. Even Size 13's are catered for!
Whilst there are a good number of ski rental shops in Myoko, it always pays to pre-book your rental equipment especially if you want performance gear. Many of the Joetsu Myoko ski rental shops will transport either you or your gear to and from your accommodation.
In Myoko Kogen there are a couple of Myoko ski rentals shops that are English speaking only, whilst most other have bilingual staff. Outside of Myoko Kogen (apart from Arai and Madarao Kogen) English speaking ski rentals are more difficult to find. So perhaps before locking in your accommodation it's best to explore the links below and ensure you have access to the sort of ski rentals that you are seeking for your visit to the area.
Do you need a transfer to/from the Tokyo airports or one of the nearby resorts such as Hakuba or Nozawa Onsen? Then check out Nagano Snow Shuttle for a hassle free transfer. Fares start as low as 5,900 and can be booked and confirmed online.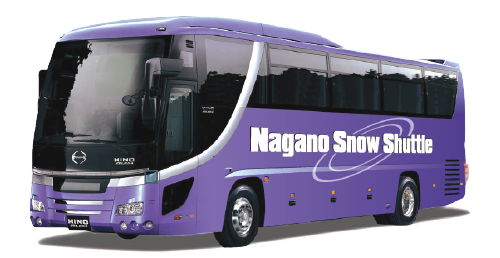 Myoko Kogen Ski Hire
Akakura Onsen Ski Rentals
Myoko Snowsports
Myoko Snowsports are located right on the main street of Akakura Onsen. They offer a large range of high quality equipment and lessons which include discounted prices for bookings of 4 days or longer and bookings are available online at their website.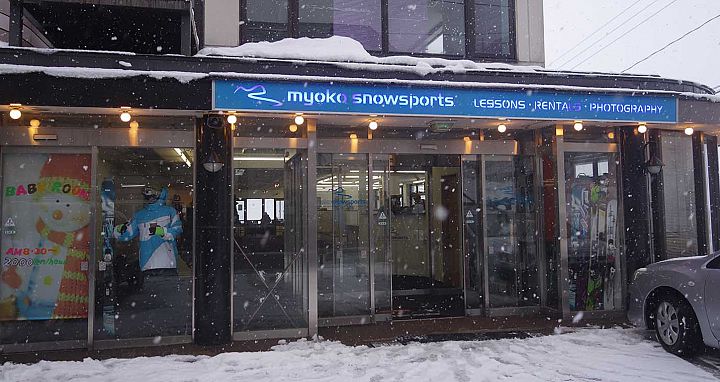 Aoyama Sports
Aoyama Sports has three shops in Akakura Onsen village and one shop in the Moc Hotel opposite Akakura Kanko Resort. Aoyama offer rental prices that are a bit cheaper if you are not requiring high range equipment. Their service includes dropping off and picking up your ski gear from your accommodation. Additionally they offer 10% group discount for those who book online. Mention 'Destination Joetsu Myoko' when booking!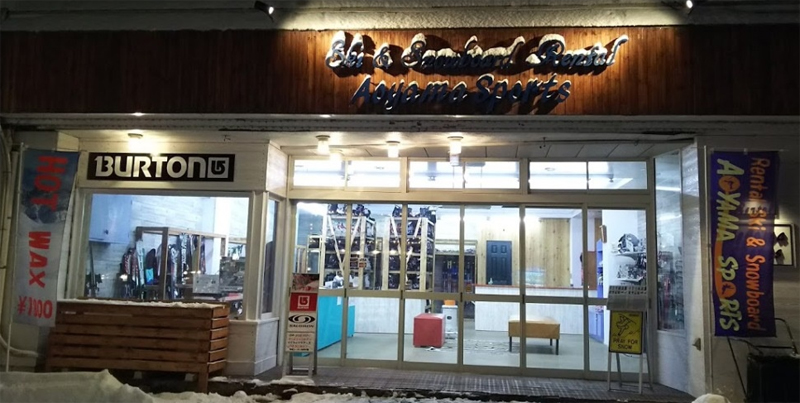 Powder Recon
Powder Recon's ski hire store can be found above their café on the main street of Akakura Onsen. Powder Recon have an exceptional selection of Nordica all mountain and powder demo skis and boots, as well as Green Lab boards which are designed and manufactured by a local Japanese supplier. Mention 'Destination Joetsu Myoko' for a possible 15% off all rental equipment.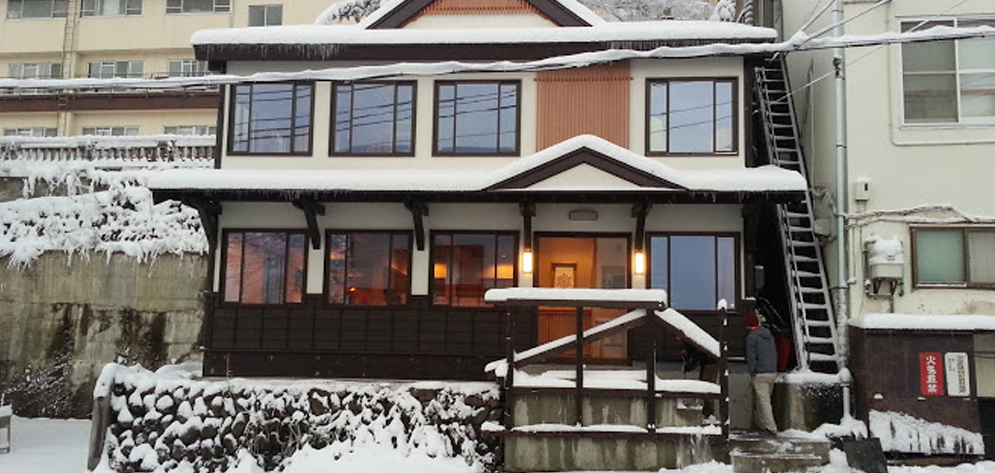 Joey's Myoko
Located just down to the right of the t-junction in Akakura, Joey's Myoko is a place designed to meet all your ski and snowboard needs. It's very important to have the correct gear in the current conditions. Joey's Myoko has a full range of gear in their basement shop from powder specific to all-round skis & snowboards suitable for all Japanese conditions.

Go Myoko
Go Myoko is located inside of Taiko Hotel. Offering high quality Fischer rental equipment, you can find everything you need for your snow adventures in Myoko. Rental costs start from 3,000yen for a half day and 4,000yen for a full day and from as little as 2,000yen for kids.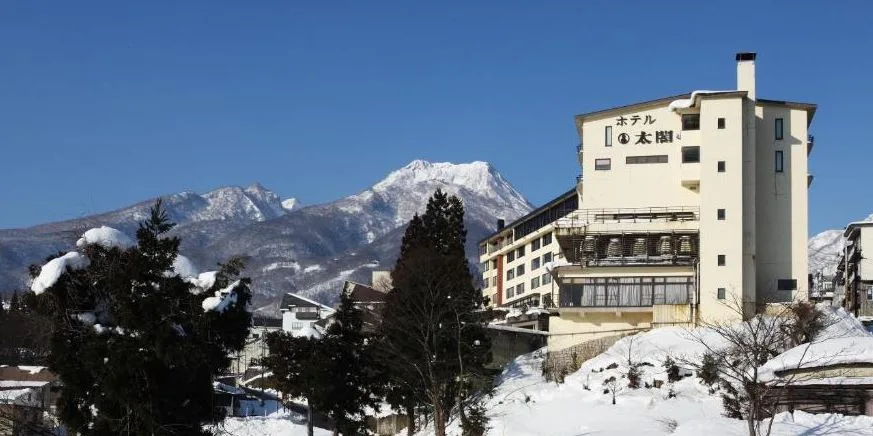 Lotte Arai Ski Rentals
Salomon Station Arai
Ski equipment rentals for Lotte Arai Resort are available at Salomon Station at the gondola base. In addition to a great range of Salomon products there is also various other high-end brands and models offered. Open 8.00 am – 8.00 pm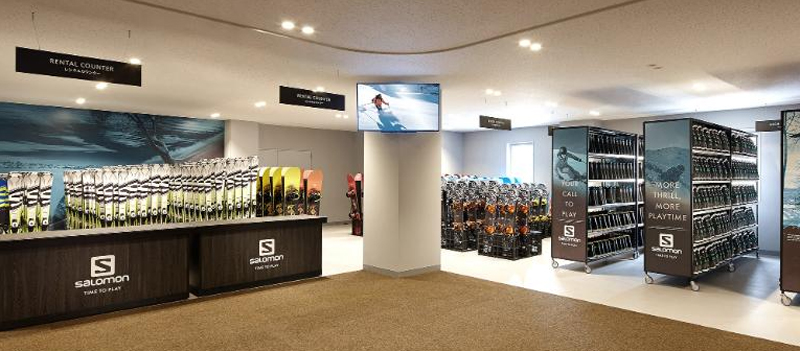 Go here for Myoko Backcountry, Ski Guiding and Snowshoe information!
Charmant Hiuchi Ski Hire
The resort offers a variety of ski rentals, from the latest fat skis to general skiing, snowboarding and sledding for children! A full range of ski wear is also available. Discounts are available for those taking lessons. Enquiries and bookings can be made by phone to 025-568-2244 (Japanese speakers only). Open 8: 00am – 16: 30pm

Cupid Valley Ski Rentals
The resort offers a great range of all the latest ski, snowboards and gear. Skis and boards can be freely exchanged during rental hours if conditions change or you'd like to try something different. Japanese speaking staff only available.

Tags: Myoko Ski Rentals, Akakura Ski Rentals, Myoko Snowsports, Joetsu Ski Rentals, Lotte Arai Ski Rentals, Charmant Hiuchi Ski Rentals, Cupid Valley Ski Rentals,Joetsu-Myoko Ski Rentals, Ski Hire Myoko