Made using approximately 1.6 million LED lights, the photogenic Joetsu Myoko Illumination Show at APA Resort Joetsu-Myoko has been recognised by the Guinness Book of World Records as the 'largest image made with LED light'.

Joetsu Myoko Illumination Show
The Myoko Apallusion event is now over 5 years old and takes over part of the resort's 27-hole golf course (roughly an area of 40,000m²) attracting nearly 300,000 visitors annually. The course, which is divided up into different themed sections, was created by noted illumination designer Motoo Marumaru, and takes about 90 to 120 minutes to walk through. It features a light tunnel, impressive water projections of the Wind God and Thunder God, and two massive dragons to end off the colorful display. For those coming from Tokyo it's a little far for a day trip, so it's a good idea to check into APA Hotel for a night or two, which will also give you a chance to check out some of the other local things to do in Joetsu-Myoko.
See reviews / Book accommodation at APA Resort Joetsu Myoko.
Joetsu Myoko Illumination Show: Times & Fees
Opening times/dates: Every day from mid-June to mid-November (6-11 pm until August 31 and from 5-10 pm from September)
Entry Fee:
Adult: ¥1,500
Children (U/12): ¥1,000
Foreign visitors: FREE!
Season passport ¥2,500
Joetsu Myoko Illumination Show: Features
Aurora show with fantastic 3D projection mapping and laser light;
Daytime flower event "Sunflower Kochia Kingdom" (starting July 27, 2019);
"Animal Road" (which expanded the popular night safari last year) displays 300 metres of animals such as kangaroos, flamingos, goats, giraffes, penguins and owls;
Romantic "Sky of the Flower Garden" filled with rose flowers;
A fireworks display every Saturday and during Bon Festival;
In addition, there are areas with 3D water projection mapping.
At the end of your adventure, after wading through the "Streams of Starry Lights," you can enjoy light meals at the nearby food stalls as well as some fancy restaurants in the hotel if you want to have a full meal.
Joetsu Myoko Illumination Show: Access
There is free bus service available that connects APA Joetsu Myoko Resort and Sekiyama Station, the nearest railway station from the resort. Sekiyama Station, on the Myoko Haneuma Line, is located about 20km from Joetsu-Myoko Shinkansen Station. Joetsu-Myoko Station is a station on the Hokuriku Shinkansen Line running between Tokyo and Kanazawa. The journey from Tokyo to Joetsu-Myoko takes less than 2 hours, but only "Hakutaka" Shinkansen services stop at Joetsu-Myoko Station. "Kagayaki" limited express services do not stop at the station. Shuttles also run from JoetsuMyoko Station. For more information go to the official site.
See reviews / Book accommodation at APA Resort Joetsu Myoko
Joetsu Myoko Illumination Show: Video
Apa Resort Joetsu Myoko Map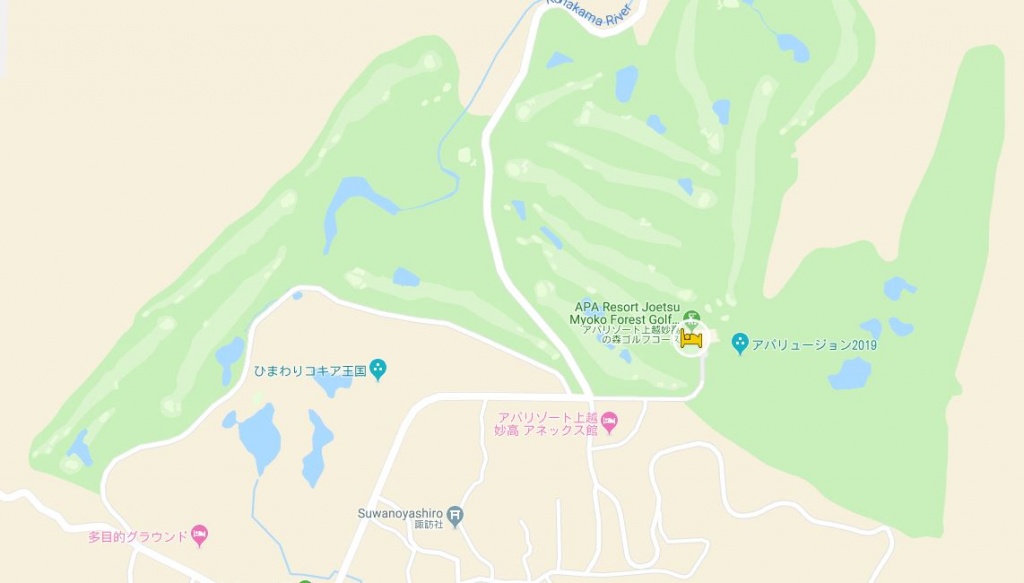 See reviews / Book accommodation at APA Resort Joetsu Myoko
Joetsu Myoko Illumination Gallery
Click on the photo for viewing!