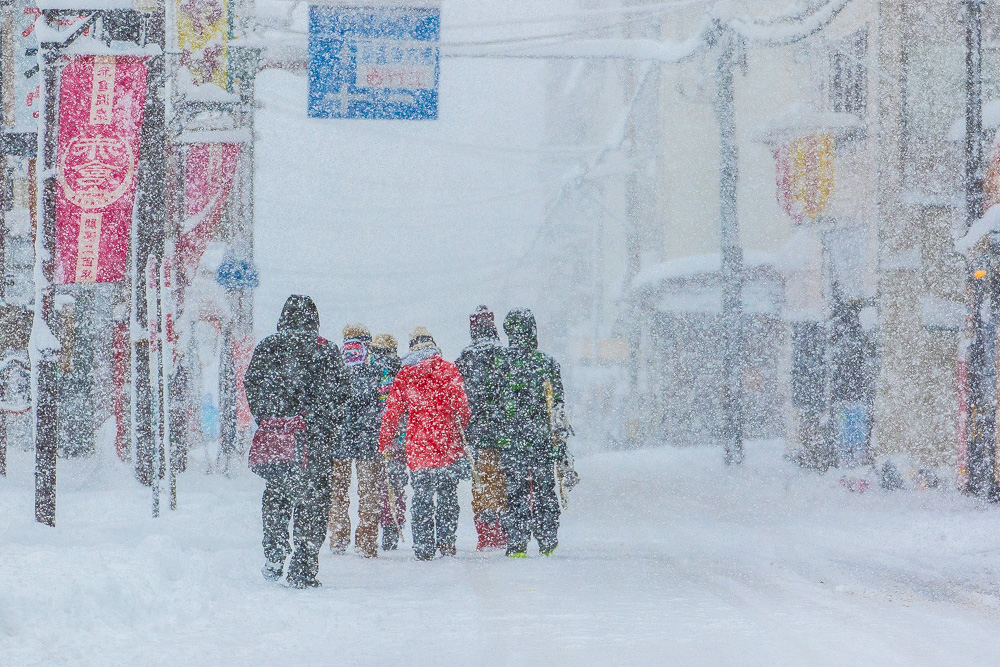 Joetsu Myoko Ski Information
A number of unique ski areas lie across the Joetsu Myoko ski region. There are endless ways to enjoy skiing here, from long, scenic, tree-lined slopes to challenging bump runs—and especially deep, deep powder.
For those who want variety in their skiing, the interconnected Akakura Kanko Ski Resort (Akakan) and Akakura Onsen Ski Resort together provide 32 different courses for all levels. Ikenotaira Onsen Ski Resort provides both wide, gentle slopes and one of the best board and ski parks in Japan. Myoko's Suginohara Ski Resort has everything from steep bump runs and open slopes to Japan's longest run — measuring a full 8.5 kilometres in length. Seki Onsen Resort and Huichi Charmant are known for their all-access powder, especially among snowboarders, while Lotte Arai Resort recently re-opened to world acclaim for the quality of it's Japan ski experience. Further afield is Madarao Kogen Ski Resort – famous for it's "Mad-A-Pow" and the off the beaten track Cupid Valley. Most resorts now have a number of ski schools with instructors teaching partly or exclusively in English to help you improve your skiing, or to get out into the beautiful backcountry of the area.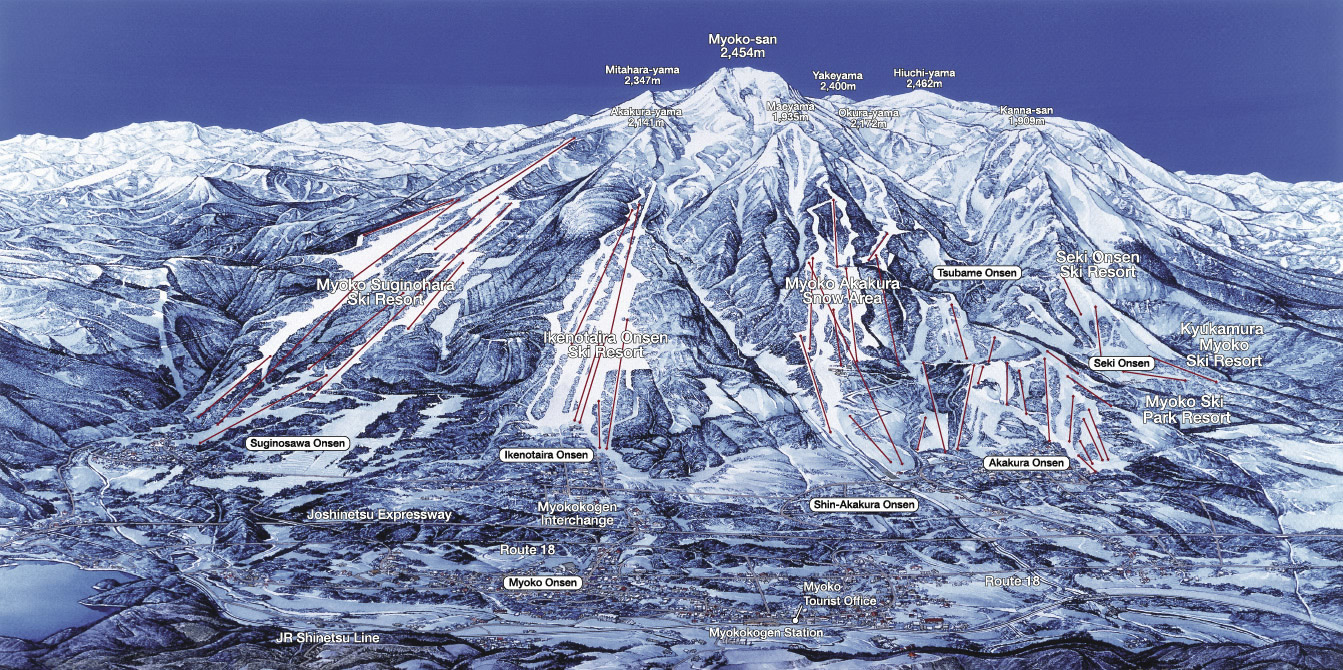 All the Joetsu Myoko ski areas allow full access to snowboarders, with terrain parks for those who live for the challenge of winter sports. The Joetsu-Myoko area is a paradise for winter sports lovers.